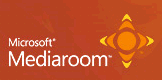 Microsoft introduced its new branded IPTV middleware as Microsoft Mediaroom. The change also introduces a variety of new features, with an overriding theme of converging web based content with broadcast video content. The new features attempt to bridge the gap between traditional television content and the exploding availability of Internet distributed and user generated content. For example, Mediaroom allows personal media sharing of PC stored content including music and photos on the television. Other interesting features include the ability for service providers to launch customizable video on demand portals, and Multiview, which provides multiple picture-in-picture (PIP) opportunities.
The announcement also reveals the invitation by Microsoft for third party application development, or as they describe it Multimedia Application Environment. The hope is that third party developers will begin to bring differentiating IPTV applications to market, creating competitive advantage for service providers utilizing Mediaroom.
While it is certainly too early to tell whether this announcement will amount to anything of material value, it is encouraging. Depending on your perspective, you may look at this and say, "about time!" IPTV operators are actively searching for applications that will provide separation from the MSO and DBS crowd. IPTV technology has promised that since its inception, but hasn't quite delivered on it yet. Announcements like this hopefully are an indication that the tide is turning. Now if Microsoft would only pay attention to IPTV operators with less than a potential subscriber base in the hundreds of thousands or millions …
Find out more at this Microsoft press release.
Also, read more analysis at this ScreenPlays online post.