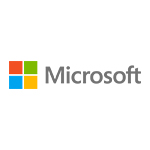 Microsoft and rural partner Packerland Broadband are aiming for speeds of 25 Mbps downstream and 3 Mbps upstream for a fixed wireless deployment in rural Michigan and Wisconsin that will use TV white spaces and other technologies, said Cory Heigl, vice president for Packerland Broadband. The Microsoft Packerland deployment is one of 12 projects planned as part of the Microsoft Airband TV White spaces initiative, which aims to bring broadband to 2 million people in rural America by 2022.
The Microsoft Packerland project may not achieve the 25/3 Mbps speed target initially, but the technology is "maturing pretty rapidly" and the companies hope manufacturers will support 25/3 Mbps speeds by year-end, Heigl told Telecompetitor in a phone interview. Packerland Broadband is a division of communications service provider CCI Systems.
TV white spaces technology uses vacant TV broadcast spectrum and has excellent propagation, making it well suited to serve locations lacking a clear line of sight to the base station.
"Northern Wisconsin is nothing but forest," making it challenging to use other wireless technologies, observed Heigl. Distances covered are expected to range from about one to four miles, Heigl said.
The Microsoft Packerland service, which will also tap other fixed wireless and wired technologies, is targeted to be available to 33,750 people by the end of 2019 and approximately 82,000 people by 2022.
Microsoft Airband
Although Microsoft has said it will invest in upfront capital projects to support Microsoft Airband, Heigl said Packerland was able to cover equipment and deployment costs for the Michigan and Wisconsin project.
"The partnership will bring other value" observed Heigl. "We will resell Microsoft hardware and software."
Packerland will be the service provider in the deployment and expects to charge $40 to $70 a month for service, depending what technology is used in an area. In addition to TV white spaces, the project also will tap LTE, 5 GHz and millimeter wave technology.
The Microsoft Airband initiative also includes skills training for people in newly connected communities.
Microsoft said in a press release about the Packerland partnership that moving forward, the company plans "commercial partnerships with local companies like Packerland, leveraging a mixture of technologies including TV White Spaces and through patent sharing."
When Microsoft announced Airband plans in July 2017, the company said TV white spaces will be the best approach to reaching communities with population densities between two and 200 people per square mile, while areas with lower population densities would be best served by satellite and those in areas with more than 200 people per square mile would be best served with fiber-to-the-home.