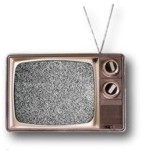 Microsoft and Adaptrum have partnered with MyDigitalBridge Foundation to conduct a trial of a TV white spaces broadband network in Namibia which according to an announcement released today is the world's largest TVWS deployment measured by geography. The network is intended as a blueprint for countrywide broadband Internet connectivity.
The Africa network covers more than 9400 square kilometers and is providing speeds between 5 Mbps and 10 Mbps over distances of 8 km to 12 km, the partners said. Twenty-eight schools now have Internet connectivity using the network.
Africa TV White Spaces
"This pilot project came at the right time for us to answer to the challenges of Internet access, or the lack thereof, to all our citizens." said Hon. Dr. Moses Amweelo, chairman of the Parliamentary Standing Committee on ICT. Only 14% of the Namibian population currently uses the Internet, according to the International Telecommunications Union.
TV white spaces technology uses vacant TV broadcast spectrum to deliver broadband without requiring line of sight. The technology became practical after developers devised a way to keep track of where TV broadcast spectrum is licensed and where it is has not been licensed and therefore is available for unlicensed use. Microsoft is one of several companies, including Google, that have developed database technology for this purpose.
Adaptrum's role in the trial was to provide the TVWS radios.
Economies of Scale Ahead?
The U.S. initially took the lead in the development of TV white spaces technology, with the FCC in 2010 approving the spectrum for unlicensed use when managed through a database. Since then several database administrators have been approved and rural wireless Internet service providers have begun to deploy the technology, often in areas that lack line of sight.
The deployment of TVWS technology in other parts of the world could be good news for the WISPs, as it could help achieve economies of scale that could bring down the cost of TVWS equipment.