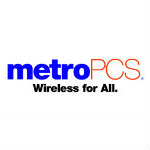 For almost no investment of its own, MetroPCS Friday began to offer customers the ability to watch local television channels on their smartphones without incurring cellular data charges.  A large part of the investment required to support the offering came from local broadcasters, who ponied up the spectrum to support the offering and made the required infrastructure investment to support the service. And as became apparent in Friday's announcement, the rest of the required investment will come largely from MetroPCS customers, who will pay $459 up front for the Samsung Galaxy S Lightray 4G smartphone that will be required to use the mobile television broadcast service. The device apparently is not being subsidized by MetroPCS, which charges $40 a month or more on a no-contract basis for smartphone service.
MetroPCS first announced plans to support the mobile television offering, known as Dyle, back in January. The Dyle offering was made possible by the 2009 conversion of analog television broadcasting to digital, which freed up spectrum that could be used for the mobile offering. Several key broadcasters got together to create Mobile Content Venture, the joint venture that is coordinating the Dyle offering.
According to a conversation I had with representatives of MCV at that time, individual local TV stations must invest between $125,000 and $150,000 in infrastructure and dedicate about 10% of the spectrum that each station was allotted after the digital conversion to support Dyle.  Coverage, they said, should be about 90% of the area covered by traditional television broadcasting.
Broadcasters in 35 markets, including a dozen MetroPCS markets, are supporting Dyle, a MetroPCS spokesperson told Telecompetitor yesterday. And the service should work with the Samsung smartphone even in Dyle markets that do not have MetroPCS coverage. The specific broadcast networks available through participating broadcasters vary from one market to another, but according to news reports include about three or four in some metros.
MetroPCS refers interested parties to the MCV site,  where they can see the specific stations available in their area. Among the networks that are available are ABC, CBS, Fox, NBC, Qubo and Telemundo.
In keeping with its minimal investment approach, MetroPCS doesn't seem to be planning a big investment in promoting Dyle or the new Samsung smartphone. When asked about marketing plans, the MetroPCS spokesperson said, "MetroPCS believes this handset will appeal to our customers and will put sufficient efforts behind the launch to ensure that the phone is visible when customers are shopping online or in stores."
I was more enthused about MetroPCS's deal with Dyle before I learned what the Samsung smartphone would cost end users and how few stations would be supported. Another concern is that a planned adapter from Belkin to enable Dyle to work with Android or iOS smartphones does not seem to have materialized. Perhaps not surprisingly we haven't seen heavy promotion of Dyle from MCV either.
Some industry observers have noted that a broadcast approach would be the most efficient method of using spectrum for delivering popular video content to smartphones. And in the midst of all the debate about an impending spectrum shortage, it would seem that Dyle ought to get some serious attention – at least from a technology implementation standpoint.
Recognizing that, and based on what I see from MCV and MetroPCS, I can't help wondering if Dyle is primarily a technology proof of concept for the broadcasters as they attempt to determine how to maximize the value not only of their content but also of their spectrum holdings. The spectrum underlying Dyle is the same spectrum that the FCC hopes broadcasters will volunteer to relinquish in exchange for sharing in the proceeds of an ensuing auction to wireless network operators.