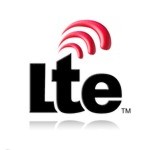 MetroPCS claims to be the first carrier worldwide to launch voice-over-LTE service – an IP-based alternative to traditional cellular voice service that uses spectrum more efficiently. Although several carriers, including AT&T and Verizon, already have deployed LTE, they have continued to deliver voice over earlier-generation networks based on less efficient TDM circuits.
For now only VoLTE-capable LG Connect 4G Android smartphone will use VoLTE. Also critical to the offering is IP multimedia subsystem (IMS) technology, said MetroPCS Chief Technology Officer Robert Wondoloski  in answer to questions emailed to Telecompetitor.
"The system was integrated with an IMS core," said Wondoloski. "This needed to include a complete integration with all of the existing CDMA services to provide a seamless experience for the user."
Calls to and from the LG Connect smartphone will use VoLTE regardless of the device or network used on the other end of the call, MetroPCS said. According to the company, LTE is now available throughout approximately 90% of MetroPCS's CDMA footprint.  If VoLTE is not available in an area, the LG Connect smartphone will default back to CDMA seamlessly, Wondoloski said.
In the future, MetroPCS said VoLTE could be the foundation for rich communication services (RCS), but the company declined to provide further details about what those services might be.
The company also did not provide an estimate of the spectral efficiency gains from VoLTE. Instead, Wondoloski noted that "The efficiency we are after is the gain from LTE data vs. CDMA, which can be achieved by re-farming the CDMA spectrum. There is a 10x gain in spectral efficiency from 1x data to LTE. Further efficiency gains will be seen in the future as LTE evolves."
It's likely that we will see VoLTE launches from other wireless operators soon. Infonetics Research noted that sales of IMS equipment and application server licenses were unseasonably strong in the first quarter of 2012 because of North American carrier plans to deploy VoLTE.
This is the second time in less than a week that MetroPCS has launched an innovative new offering enabled by a new handset. Last Friday the company announced it would begin selling a Samsung smartphone that enables users to watch television shows without having minutes watched count against their monthly data plans.