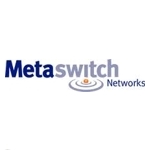 Adding to its portfolio of next-generation network solutions, Metaswitch announced it has acquired Colibria, a provider of enhanced instant messaging, presence and network address book solutions. Colibria has an all-IP standards-based portfolio of products and services that is being deployed by operators  to deliver advanced messaging and content sharing capabilities. Financial and other terms of the transaction were not disclosed.
"Operators around the world have quickly come to realize that it is time to turn up the heat on their over-the-top competitors," said Kevin DeNuccio, Metaswitch Networks' CEO. "The way people communicate is quickly evolving from just voice and text to a new, richer set of social interaction and contextual calling services. Metaswitch is in the middle of this transformation, helping service providers address these demands and putting their brand front and center in the new communications experience. Colibria technology will play a key role in making this happen."
Metaswitch management says that acquiring Colibria complements its recently launched Thrutu service, which affords in-call content sharing that enables mobile users to exchange various types of information during a call.
"We've tracked both Metaswitch and Colibria for a while and see the combination as a potent force in SIP-oriented converged applications for wireline and wireless operators," said Diane Myers, directing analyst, VoIP & IMS for Infonetics Research.
Metaswitch is busily building capabilities to deliver an apps portfolio suite, their Metaswitch Rich Communications Suite as they call it,  to enable their carrier customers to enhance their own wireline and wireless offerings.