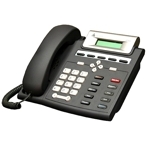 One vendor that seems to be making considerable progress in transitioning to network functions virtualization (NFV) is Metaswitch, which today announced that Puerto Rican network operator Optivon has deployed Metaswitch's virtualized Business Communications solutions. Capabilities that Optivon will be able to offer its customers include hosted PBX, unified communications, contact center and SIP trunking services.
Metaswitch has virtualized its entire product line and many service providers are evaluating the company's virtualized offerings, said Chris Carabello, Metaswitch senior director of product marketing, in an interview with Telecompetitor. NFV aims to reduce network operator costs by enabling them to develop services more quickly and deploy them more economically by converting hardware-based point solutions into software that can run on general purpose computing devices.
Metaswitch NFV
Metaswitch's virtualized business communications capabilities actually run on VMware virtualization software, explained Carabello.
"It's more flexible," said Carabello. Operators, he said, "can just turn up VMware anywhere and be in a position to deploy services on their network." Using this approach, service providers will be able to offer Metaswitch Business Communications functions as a cloud service delivered from their data centers.
"Adding new features will be easier," added Phil Harvey, director of corporate communications for Metaswitch. Operators, he said, will be "spinning up virtual machines; they don't have to deal with hardware and figure out if they have room to install" software.
Optivon was the first company in Puerto Rico to offer capabilities such as hosted PBX, Carabello noted. The operator delivered business communications using a traditional platform that was reaching end-of-life status, Carabello noted. Optivon chose Metaswitch's NFV approach because it "wanted to maintain its reputation for innovation and flexibility," he said.
For those network operators who would still prefer a more traditional approach, however, Metaswitch Business Communications can still be deployed on commercial off the shelf hardware, Carabello noted.