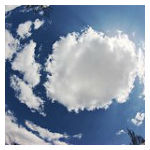 Carrier Ethernet association MEF wants to make it easier for enterprises to connect to cloud services over a secure private connection from their service provider by creating open cloud connectivity standards, said MEF CTO Pascal Menezes in a briefing with Telecompetitor this week.
Also on tap for the MEF is a new approach toward spearheading standards, Menezes said. The new approach will involve working with other organizations to get code written for standards that the MEF has created or helped create so that the standards can be implemented more quickly.
Cloud Connectivity Standards
Enterprises purchasing direct connectivity to cloud services want end-to-end service level agreements, Menezes explained. But it can be difficult for service providers to support that requirement for all cloud providers and across all the networks that may underlie the connection, he said.
Menezes also noted that establishing a connection between an enterprise and a cloud provider requires the establishment of numerous support functions such as address translation, BGP routing and analytics – and many enterprises would prefer to outsource the establishment of that functionality.
"They don't want all this gunk," said Menezes of the enterprises.
Some network operators and some cloud providers have established relationships with one another designed to simplify interconnection.  But the engineering underlying those agreements has been done in a "one off" manner, Menezes noted. What the MEF wants to do is to bring a higher level of standardization to that process – and according to Menezes, the organization expects both cloud providers and communications service providers to be open to the concept.
He also noted, though, that providers will want the ability to add their own "secret sauce" on top of the open standards and that the MEF cloud connectivity standards would be designed to support that.
Code Writing
While the MEF traditionally has focused on creating standards, the organization now aims to enlist other organizations to take on the process of writing code based on those standards.
As Menezes put it, "We want to go from paper to code faster."
In the past, Menezes explained, "We'd say 'Here's a spec – go write it'" and that, he said, took too long.
With the new approach, he said, "We're not writing code; [instead] we're working with upstream [standards bodies] to influence the build around our spec."
The MEF already works closely with numerous industry standards bodies, including some that might be considered upstream organizations such as Open Compute, Open Contrail, and the Linux Foundation's Open Daylight group.
Menezes also noted that the MEF will continue its work to advance the Third Network  concept that the organization developed and to advance lifecycle services orchestration (LSO).  The Third Network aims to combine the agility of the Internet with the assurance of traditional communications networks, and LSO focuses on the automation of functions required to support the Third Network such as fulfillment and analytics.