Mediacom said today that it plans to upgrade its cable network infrastructure in West Des Moines, Iowa to incorporate certain 10G elements by July. A key benefit will be to support symmetrical speeds up to 1 Gbps.
In a video that the cable company plans to show at an event hosted by the West Des Moines Chamber of Commerce this evening, the company notes that 30% of the city already has received the upgrades.
The cable industry uses the term 10G to encompass a range of initiatives aimed at eventually supporting speeds of 10 Gbps downstream and 6 Gbps upstream.
In an email response to questions from Telecompetitor, a Mediacom spokesperson shared some details about Mediacom's specific 10G plans from the company's chief technology officer.
These plans include:
Substantial node densification
Removal of RF Video (transition to IP Video)
Upgrade all nodes to DOCSIS 4.0-ready RMDs
Upgrade HFC architecture to 1.2 Ghz high-split
RMDs are remote PHY devices, which are a key element of distributed access architecture (DAA). They are installed at the node where fiber from the headend is converted for transmission over the coaxial portion of the cable company's hybrid-fiber coax (HFC) infrastructure.
Deploying DAA is one move that cable companies can make to boost speeds. It's also a requirement for supporting even higher speeds using DOCSIS 4.0 when DOCSIS 4.0 equipment becomes commercially available later this year.
The reference to the high-split means that Mediacom is expanding the amount of spectrum available within the coaxial portion of the HFC network and devoting a higher portion of the band to upstream communications.
To accomplish this, cable companies need to install diplex filters in all the amplifiers between the node and the customer.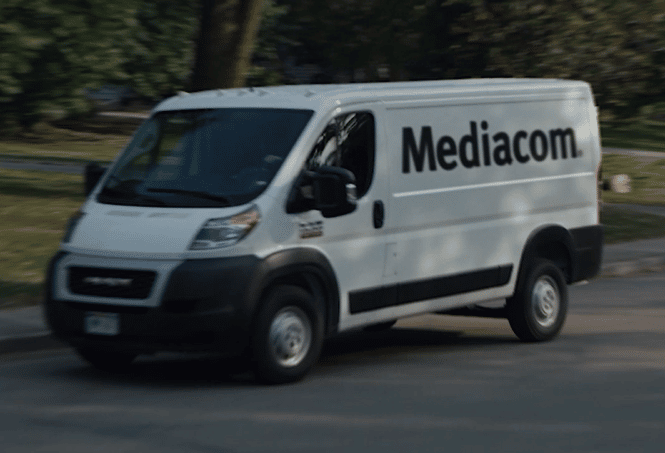 The reference to node densification means Mediacom is splitting nodes by deploying additional fiber from the headend to a new node and moving some coax connections from their original node to the new node.
The video that Mediacom plans to show tonight notes other expected benefits of the company's upgrade plans beyond faster, more symmetrical speeds. These include "increased energy efficiency, lower latency, faster troubleshooting and greater network reliability."
Mediacom plans to boost upload speeds of existing services as part of the upgrade:
Internet 100 becomes Internet 100 Symmetrical as upload speeds receive a 10x increase from 10 megabits per second (Mbps) to 100 Mbps
Internet 300 upload speeds gain a 5x speed boost from 20 Mbps to 100 Mbps
Internet 600 upload speeds get over a 3x speed boost from 30 Mbps to 100 Mbps
Internet 1 Gig upload speeds double from 50 Mbps to 100 Mbps
New Internet 1 Gig Symmetrical tier introduced with speeds of 1000 Mbps down by 1000 Mbps up
The company also will be offering a 100 Mbps plan that will cost $30 a month for households eligible for the Affordable Connectivity Program, which means that the offering will be essentially free for qualifying households after their monthly benefit is applied.
Mediacom's news about West Des Moines comes just two days after Google Fiber announced it had begun offering symmetrical 5 Gbps service in West Des Moines and several other markets. That offering is underpinned by fiber-to-the-home infrastructure.
The two companies have a contentious history in West Des Moines, where Mediacom in 2021 attempted to halt Google Fiber construction, arguing favoritism.
Updated with additional information about West Des Moines