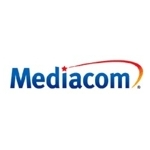 The move to whole home DVR continues with cable MSO Mediacom the latest video service provider to launch the service. Mediacom announced the competitive feature will initially be launched in its Illinois markets, including "more than 200 Illinois communities located between Rock Island and Champaign Counties and extending north to Wisconsin."
Mediacom's version of whole home DVR allows recording and playback in up to three rooms of a home, with the capability of recording six programs at the same time while playing back three recordings. The service is based on a 500 GB hard drive, capable of recording up to 140 hours of analog video, 390 hours of digital video, or 70 hours of HD video. Mediacom charges $10.95/month for DVR service. There is no indication if the whole home DVR feature will have additional charges.
AT&T has successfully leveraged whole home DVR as a differentiated competitive feature. As we discussed earlier, they are slowly losing the advantage, as companies like DirecTV, Mediacom, and others also add the capability to their competitive arsenal.