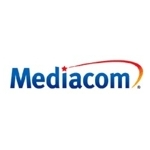 Mediacom intends to launch DOCSIS 3.0, or wideband, broadband service in eleven markets by December.  Of the eleven markets, nine will have a 50 Mbps tier and two will offer a 100 Mbps tier. Mediacom announced the DOCSIS 3.0 roadmap on their November 6th quarterly earnings conference call. "These speeds will keep us well ahead of our competitors," said Mediacom Executive Vice President of Operations John Pascarelli
Pascarelli also stated, "… this service will be available to 25% of our footprint by year end and we have another 25% of the footprint DOCSIS 3.0 head-end capable for extended launches in 2010." Mediacom recently announced other broadband speed upgrades, taking their existing cable modem tiers from 8 Mbps to 12 Mbps.
Mediacom joins other tier 2 and 3 cable companies, including Suddenlink and Midcontinent with DOCSIS 3.0 deployments. The higher broadband speeds that DOCSIS 3.0 enables are making their way from large urban cores to smaller, more rural markets.