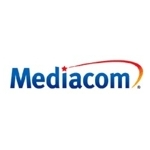 Mediacom is the latest cable MSO to turn to Netflix. They will be adding the OTT service to their channel line-up through app placement on the TiVo platform. They join a growing number of cable MSOs who hope to integrate the popular OTT service with their traditional pay-TV line up.
Mediacom is the eighth largest cable MSO in the U.S., serving 1.3 million customers across 22 states. They join cable MSOs like Atlantic Broadband, Grande Communications, and RCN, among others, who have already launched Netflix with some success.
"Striking this agreement with Netflix is another great example of Mediacom taking steps to simplify and enrich the customer experience inside the home," said Mediacom's Executive Vice President of Operations, John Pascarelli in a press release. "Adding the easy functionality of popular services like Netflix to the TiVo set-top box gives Mediacom customers far greater access to content and underscores the superior quality of our high-speed Internet service."
Mediacom Netflix App
Like with other cable MSO applications, the Mediacom Netflix app will be integrated into the TiVo set-top-box, allowing TiVo to search for content within Netflix, their DVR and VOD libraries, and their linear channel line-up. Customers will be required to subscribe to Netflix through Netflix.
One current Netflix/TiVo partnered cable MSO executive speaking at last year's BroadbandVision conference revealed there is some form of revenue share agreement between them and Netflix for their partnership, but didn't elaborate on details. It's not clear if that type of arrangement applies to all of these cable/Netflix/TiVo partnerships.
Other OTT providers are joining Netflix in getting placement on traditional pay-TV provider platforms. Amazon Prime is featured in an AT&T U-Verse bundle  and Hulu will soon join Cablevision's line-up.