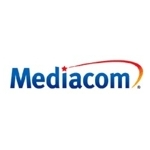 Mediacom, the nation's 7th largest cable MSO, has received an offer to take the company private from its current CEO and founder Rocco B. Commisso. The Middletown, New York based MSO has about 1.3 million subscribers and serves primarily rural markets, many of which with a triple play offer. Commisso offered $6 per share to take the company private, making the deal worth a little north of $400 million.
By taking the company private, Commisso wouldn't have as much investor scrutiny of expensive network upgrades as Mediacom continues to beef up its network in the face of growing competition. They are in the process of a DOCSIS 3.0 upgrade, bringing much faster broadband speeds, 100+ Mb/s in some cases, to several markets.
The Mediacom board of directors is reviewing the offer. Mediacom's last previous close before this offer was revealed was $5.32 a share. Commisso already owns 40% of the company's shares.