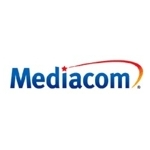 Mediacom will soon offer a TV Everywhere platform, powered through Synacor. Slated for launch later this year, Mediacom subscribers will access content from the Mediacom portal or from programmer websites, according to a press release.
"It is Mediacom branded, contains a great video search and discovery experience, and allows us to engage flexibly with our programmer partners. We're excited to bring TV Everywhere to our customers," said Dan Templin, Mediacom senior vice president in a press release.
The deal is another sign that second-tier cable MSOs believe that TV Everywhere is a worthwhile investment and will prove attractive to subscribers in smaller cities and rural areas. Cable MSO Suddenlink launched Suddenlink2Go, its own TV Everywhere service, earlier this month.
Buffalo, N.Y.-based Synacor develops and manages personalized homepages and online entertainment services for cable, telecoms and satellite service providers that reach more than 30 million high-speed Internet subscribers worldwide. The nation's eighth-largest cable MSO, Mediacom's business is focused on providing cable services to smaller US cities and is concentrated in the Midwest and Southeast.
Synacor's approach to delivering TV Everywhere service entails aggregating multiple video sources from multiple programmers to feed "a single, seamless and intuitive user experience," according to the press release, the idea being to give "programmers and affiliates great flexibility in delivery of content, enabling them to work with their choice of video hosting partners without disrupting a great consumer experience."