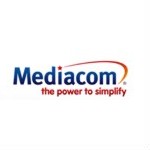 Mediacom Communications says it has more than 50,000 residential and business customers using its gigabit broadband service known as 1 Gig Internet.
The cable MSO began introducing the 1 Gig service two years ago as part of a three-year, $1 billion capital investment. The company says that by the end of 2017 it was the first major cable company in the U.S. to launch 1 Gig services across its national network.
"The growing popularity of gigabit internet in our markets is proof positive that our fiber-rich network has become a true economic and social engine for the small cities and towns we serve across America," John Pascarelli, Mediacom's Executive Vice President of Operations, said in a press release. "Whether Mediacom's network is incubating tech start-ups, supporting tele-medicine initiatives, connecting growing businesses to the global marketplace or providing senior citizens with the tools to continue living comfortably in their own homes, we are proud that our private investments have become a catalyst for public good." (story continues below)
The need for speed endures and is pushing the company and the entire cable industry. Earlier this year, Mediacom joined NCTA—The Internet & Television Association, CableLabs, Intel and other organizations to spur development of a symmetrical 10 Gig platform. Field trials are expected next year.
Cable and phone companies with FTTP capabilities have played games of one-upmanship at every speed level. The landscape that is taking shape will be even more interesting as wireless companies leverage 5G for fixed wireless service, promising gigabit-capable wireless broadband to the home for the first time.
The 10 Gig initiative was announced in January. It is based on CableLabs's DOCSIS Provisioning of EPON (DPoE), full duplex DOCSIS 3.1 and full duplex coherent optics. The symmetrical elements of the cable approach are especially important as it seeks to finally put to rest the legacy challenges of equalizing upstream and downstream speeds.