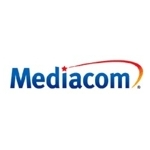 We've been following cable's move into the business services market, both SMB and enterprise, for some time now. Larger cable companies are having great success there. That success is trickling down, as smaller tier 2 cable companies are now aggressively chasing the lucrative business services segment as well.
Case in point – Mediacom. The Middletown, New York based tier 2 cable MSO, which just went private, has launched a business services unit to be led by Dan Templin. Mediacom is the eighth largest cable company in the U.S.
"Led by Templin, the newly formed Mediacom Business team will provide a single point of contact for every size business customer. In addition to offering a comprehensive portfolio of voice, data and video products and services addressing the unique demands of the small and mid-size business market, Mediacom Business can customize scalable network solutions for enterprise-class companies and carriers," Mediacom announced in a press release.
For cable, the move to business services makes perfect sense. Those with the appropriate network assets see a golden opportunity to diversify their revenue streams, often at their telco competitors expense.