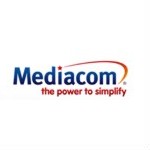 Large national cable MSOs have long coveted WiFi access as a broadband service value add, and a new Mediacom community WiFi initiative demonstrates how smaller cable companies are joining the effort. New York based cable MSO Mediacom, with operations in 22 states, has community WiFi trials underway in four primary markets, including Savage, MN; Columbia/Jefferson City, MO; Quad Cities, IA/IL; and Valdosta, GA.
The program is part of an earlier announced 3-year $1 billion capital investment plan for a variety of broadband initiatives, including gigabit Internet offers. "To kick-off the WiFi portion of the 3-year plan, we decided to launch a Community WiFi project in each of our 4 operating regions this year to give each regional team some experience with the product," said Thomas J. Larsen, senior VP of government & public relations in an interview with Telecompetitor.
Mediacom Community WiFi and Cable WiFi
Mediacom is following a familiar playbook offered by their larger cable MSO brethren. Comcast, Cox, and Time Warner Cable, among others, have launched extensive WiFi footprints as a value add for their broadband customers. As a result the Cable WiFi consortium was formed and it aims to collectively leverage WiFi technology for a variety of applications, including a potential hybrid mobile/WiFi wireless service.
Over the long term Mediacom does want to join the Cable WiFi consortium, but has no immediate plans to do so. They are more focused on building out their WiFi network first, and then will look at joining broader cable industry efforts.
"We don't have a specific timeline as of today," said Larsen. "In the near term, we are focused on getting our Community WiFi access points deployed so we have something to offer to our potential partners."
It's a three year project and Mediacom plans to deploy thousands of hotspots across their footprint, but as of today, Larsen declined to offer a total number or where they will go. Mediacom broadband customers have free access to the WiFi service and Mediacom provides complimentary 30-minute access to non-customers.
Mediacom Community WiFi Network Planning
Mediacom is targeting high traffic areas, particularly areas with heavy cellular/smartphone use. They commissioned market studies to determine optimal hotspot placement based on cellular phone usage patterns, and are consulting with community leaders to determine where to build out their WiFi footprint. The results have been interesting at times.
"In comparing the cellular data to the city wish lists, the results were sometimes surprising," said Larsen. "The best target areas for WiFi are not always the places you might think."
Mediacom is encouraged by the early trials and the other ongoing capital improvements to their broadband network.
"The billion dollar capital investment we are making over the next 3 years to fund company wide projects like Community WiFi and Gigabit Internet will be transformative for our customers," said Larsen.