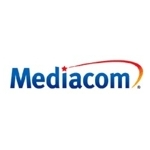 Current Mediacom Chairman and CEO Rocco B. Commisso wants Mediacom, and it looks like he may get his wish. The rural cable MSO's board has accepted his offer of $8.75/share for all of the outstanding common stock that Commisso doesn't already own.
Commisso attempted to take Mediacom private back in May 2010 for $6/share, but that offer was rebuffed by Mediacom's board. He has now sweetened the offer, and the $8.75/share offer represents a 27.5% premium over the last closing share price of $6.86 and a 14% premium over Mediacom's 52 week high of $7.65.
The transaction is "conditioned on a 'majority of the minority' voting provision, which requires approval by holders of a majority of Mediacom's outstanding Class A shares not held by Mr. Commisso, his affiliates and immediate family, or Mediacom's directors and executive officers." It's expected to close during the first half of 2011.
By going private, Mediacom may become a more aggressive telecompetitor. Without shareholder scrutiny of every competitive move, Mediacom will have more freedom to take competitors head on. It's a strategy that their larger MSO brethren Cox undertook as well, resulting in Cox expanding their competitive reach through new products like 3G wireless.