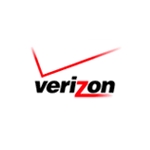 Verizon will be better positioned to pursue integrated wireless and wireline opportunities as a result of its agreement (announced yesterday) to buy out Vodafone's minority share, said Verizon CEO Lowell McAdam on a conference call with media and financial analysts this morning.
"Having full ownership of Verizon Wireless enables the advancement of what we call 'One Verizon,'" said McAdam on the call. "We have a unique asset portfolio to drive continued growth and value over our network and create an integrated experience for our customers."
Examples of integrated services, McAdam said, include mobile commerce, mobile video and advertising and cloud services. "These are all multi-billion dollar market-size opportunities," he added.
All of these opportunities require more than just wireless assets, McAdam said. Instead, he said, they require a range of non-wireless assets, which Verizon already has, including:
Machine-to-machine, cloud and video platforms
Fiber-based networks
Broadband networks
Security
Customer data
Content relationships and rights
McAdam didn't detail why Verizon couldn't have pursued these opportunities before, but perhaps it would have been difficult to apportion profits from such offerings to Vodafone, which (according to the terms of the new agreement) will relinquish its 45% share in Verizon Wireless in exchange for a combination of stock and cash. The transaction is expected to close in the first quarter of   2014.
I would quibble a bit with McAdam's claim that Verizon has "unique" assets to support an integrated strategy. It's true that T-Mobile and Sprint lack some of the non-wireless assets that McAdam referenced – chiefly broadband access networks and associated content relationships and rights. But AT&T also has both wireless and wireline assets, including virtually everything on McAdam's list — and because that company owns its wireless business outright, it has not faced the same constraints that Verizon has.
Nevertheless I would argue that McAdam is on the right track with "One Verizon." In recent months both T-Mobile and Sprint have become stronger players than they were previously and are poised to become stronger competitors in a market that had begun to look more and more like an AT&T/ Verizon duopoly.
Against that backdrop, I would expect both Verizon and AT&T to focus on integration with their landline assets as a means of differentiating their offerings in an increasingly competitive wireless market.
Other highlights from today's conference call:
Verizon expects incremental cash flow to fund the debt it is taking on to buy out Vodafone
Verizon does not expect the agreement to impact its participation in upcoming spectrum auctions. "Over the last 13 years [we have] focused on network quality," said McAdam. "That doesn't change."
The company also sees an opportunity to convert more people to smartphones (64% of customers have them now) and to 4G LTE.
Expect to see continued close ties between Verizon and Vodafone with regard to roaming and the like. Verizon Wireless and Vodafone never worked closely on handset planning, executives said. But they did work together on network planning and may continue to do so. "There is no animosity here," said McAdam.
Financial details of the Verizon- Vodafone agreement can be found in the press release that Verizon issued yesterday.