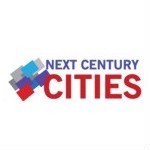 Mayors and other elected community leaders representing 62 cities and counties sent a this week to President Donald Trump, Senate Majority Leader Mitch McConnell (R-Kentucky) and House Speaker Paul Ryan (R-Wisc.) emphasizing the importance of broadband in  Trump infrastructure investment plans, which were part of the president's campaign agenda.
The letter coincided with continuation of a U.S. Senate Committee on Commerce, Science and Transportation hearing regarding challenges associated with expanding access to information and transportation networks across the U.S., particularly in rural areas.
The 65 signatories represent nearly 16 million Americans. All are members of Next Century Cities, a bipartisan association of mayors and municipal leaders working to expand broadband access across the U.S.
"As mayors and municipal officials, we have each championed access for our residents to high-quality broadband in ways that are right for our communities," they wrote. "We are eager to have the federal government take steps in an infrastructure package that will truly increase internet access for millions of Americans, and do so in ways that recognize the importance of local leaders in making these lofty plans a reality in our towns and cities across America."
Broadband in Trump Infrastructure Investment Plans
The letter goes on to recommend three guiding principles that signatories say should be included in any federal infrastructure plan:
Promote Broadband Access​. Seventeen percent of Americans (and some 53% of rural Americans) lack broadband access. There is an urgent need for increasing last-mile and middle-mile fiber networks to bring connectivity to all Americans. As such, Congress should consider preferencing proposals from communities that have taken steps to facilitate right of way access through policies such as One Touch Make Ready and Dig Once. Similarly, Congress should consider preferencing state applications for funding in states that have eliminated unreasonable barriers to local internet choice.
Promote Broadband Affordability​. The price of connectivity strains household budgets, putting internet access out of reach for too many Americans. Competition will drive down costs, so any infrastructure plan should include incentives for new market entrants and. . .
Promote Local Solutions for Broadband​. City governments have been leaders in designing their own networks, implementing public-private partnerships, and leading the way with new multi-provider, open-access delivery models. Any infrastructure plan should include funding for these arrangements. Solutions should include nonprofit models, especially including telephone and electric co-ops.
Today's Senate committee hearing comes as Congress works with the Trump administration to find common ground and follow through on Trump's campaign promises to boost federal infrastructure investment. "With a national discussion on federal infrastructure investment underway, it's worth remembering that many Americans live far away from the highest-ticket projects their tax dollars are asked to fund," said committee chairman U.S. Sen. John Thune (R-S.D.).
"This hearing will look at how wise infrastructure investment decisions can ensure that all Americans benefit from improvements to national transportation and digital networks."
Witnesses scheduled to appear at the hearing included South Dakota Governor Dennis Daugaard, Miami Beach Mayor Philip Levine, Utah Dept. of Transportation executive director Carlos Braceras and NTCA-The Rural Broadband Association CEO Shirley Bloomfield.