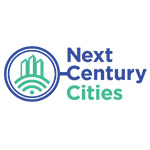 Thirty-six mayors and elected local leaders representing Next Century Cities, a bipartisan organization, today sent a letter to the Federal Communications Commission (FCC) that defended local decision-making around 5G infrastructure investments, small cell deployment, and the use of public rights-of-way.
The mayoral letter to the FCC pushes back on the narrative that local leaders are a barrier to small cell deployment, instead calling for collaboration between industry and municipalities. The 36 signatories, who together represent nearly 8 million Americans, include Austin Mayor Steve Adler, Seattle Mayor Jenny A. Durkan, and San Jose Mayor Sam Liccardo, who recently resigned from the FCC's Broadband Deployment Advisory Committee (BDAC) due to similar concerns.
Next Century Cities also released new research, conducted by independent researcher RVA LLC, that includes survey results from 176 local government employees about the primary objectives and concerns of local leaders around smart city technology and small cell deployment.
"As mayors, we feel that some commissioners have wrongly cast local governments as a main barrier to next generation wireless deployments, using us as a scapegoat for larger issues. We are concerned that the Commission will take actions that harm the public by decreasing our local authority without actually resolving the key problems that are limiting increased investment in better networks," the letter states.
It's ridiculous to claim that our cities are seeking a 'bounty', or the delay of deployments that are important for our citizens. In fact, our communities strongly desire more options for high quality internet access and we are happy to work collaboratively with any ISPs that are willing to provide such opportunities," the letter adds. "However, our residents and businesses appropriately balk at the placement of a 100-foot monopole on their lawn with no recourse, or to having their local government's hands tied when it comes to the public recovering just compensation for the use of the public's right of way."
Local Debate
The role of local communities in the build out of 5G networks has become quite contentious. The addition of small cells to the 5G equation means millions of these wireless access points will probably be needed across the country, given the short range of 5G radio signals. Placement of those small cells and a local community's ability to regulate how, where, and at what cost for them is the subject of serious debate.
The FCC and wireless carriers are pushing for streamlined regulations, that some feel lock out local regulators. Local officials of course have their own view of their role in this process. The FCC's own Broadband Deployment Advisory Committee (BDAC) – formed to advise the commission on these very issues – has come under fire for being too bias against local authority.
Bernie Arnason contributed to this post.