Sponsored Content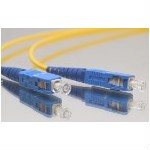 The current COVID-19 pandemic has confirmed the critical nature and essential need for broadband everywhere. There are now calls for universal broadband to ensure no child, frontline worker, small business, or community is ever left behind without broadband connectivity again. The question now for communications service providers (CSPs) and communities is, which long term broadband network strategy ensures that will not happen.
Fiber broadband networks provide the best answer. There are other technology options, but none of them match fiber's ability to enable any bandwidth application, both now and in the future. Significant investment is required to build fiber networks, but with proper planning, CSPs and communities can maximize the return on this investment, giving their customers and constituents the broadband network that best prepares them for whatever the future may hold.
Build it Once
A key lesson learned from the construction of networks over the past 50 years is to take the build it once approach. Fiber broadband allows CSPs to build a network once today and keep pace with innovation and customer demand without significant new investments in the future.
Historically, networks were built in this way: One network was built, with operators only to learn years later that additional network infrastructure investment was necessary to meet the demands of different customer segments or evolving applications. The end result has often been a patchwork of networks that could include copper or coax networks feeding homes and SMB businesses, complemented by fiber networks feeding large business/enterprise and wholesale customers. We can now do better.
A better return on investment (ROI) strategy is to build one underlying fiber broadband network that can enable all these applications. A clear choice to embrace is one network foundation for whatever the future holds. Build it once and leverage it several times over.
Key ROI Factors
As CSPs embrace a fiber broadband strategy, there are several factors that can improve ROI. Here are some key factors to consider:
Leveraging Existing Network Assets — Today's modern CSP environment consists of a very diverse group of providers, all with a common goal of bringing the best broadband possible to the marketplace. Regardless of provider type, all CSPs share a common characteristic – existing network assets that can be leveraged for fiber network builds.
Traditional telcos and cable companies have obvious network assets that they've learned to leverage for decades. Newer CSP entrants such as electric cooperatives and municipalities are fortunate to have similar network assets that traditionally were used for delivering electricity. Those same assets can be easily repurposed for a fiber network. These assets go beyond the obvious poles and rights of way infrastructure critical to a fiber build, to include assets such as huts, substations, towers, trucks, and technicians.
Fiber Network Design Strategies — Important decisions made during the design phase can have lasting implications for fiber network ROI. CSPs and communities looking to maximize their revenue opportunities need to plan for it. That includes ensuring fiber network designs anticipate a CSP's ability to take advantage of geographic expansion, dark fiber demand, or other unforeseen opportunities. This is of particular interest for CSPs who are pursuing funding mechanisms such as the FCC's RDOF program or USDA's ReConnect program, both of which can be a significant source of funding for fiber broadband builds.
Additionally, if your vision includes a smart city or 5G-capable future, network designs should consider higher fiber counts than what current conditions may indicate. More fiber capacity from the beginning creates potential for dark fiber leasing and other wholesale opportunities, as well as for taking advantage of unforeseen future demand and the revenue opportunities it creates.
Lean Fiber Architecture — For certain CSPs serving remote and very rural territories, turning to a lean fiber architecture strategy can positively impact a fiber network ROI by lowering upfront CAPEX and splice labor requirements during construction. A lean fiber architecture relies on split architectures, often referred to as distributed split and optical tap. This approach puts fewer fiber facilities in the network, while still providing fiber-to-the-premises (FTTP). Ideally, all CSPs would follow a more fiber-rich home run, or centralized split architecture, which offer the most flexibility, the best bandwidth capacity, and the most room for future network expansion. But these are also the highest-cost options, which can be a drag on fiber network ROI, particularly in lower-density markets.
The lean fiber approach can make sense in certain applications. Some of the downside risk can be mitigated by using a higher-capacity main distribution fiber cable, which feeds the splits. This approach takes advantage of the lower-cost lean architecture strategy while enabling some additional capacity in the network for growth.
The Best ROI Path
Any good broadband business strategy should aim to utilize an underlying technology that can best enable any and all applications, regardless of bandwidth demand or latency requirements. That capability gives CSPs an ROI advantage. It allows them to maximize their revenue opportunity. Maximizing revenue is key to a better and quicker ROI.
With proper planning and an embrace of the build it once vision, CSPs are not only positioning their company and the communities they serve for the next 50 years, they are also maximizing their ROI opportunity.

Interested in publishing a sponsored post to Telecompetitor? Contact us or call 240-450-2161.