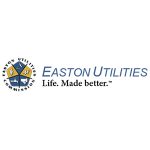 The U.S. Department of Agriculture has approved a ReConnect CARES Act grant of $13.1 million to Easton Utilities Commission in Maryland for the deployment of an FTTP network.
The grant was part of the second phase of the ReConnect Pilot Program. The act, which was passed in March in reaction to the COVID-19 pandemic, injected $100 million into the ReConnect Pilot program. Eleven organizations have applied for grants under rules. These providers must have been denied in the first phase and applied to cover the same footprint.
The network deployed by Easton Utilities Commission will connect 8,607 people, 144 farms, 183 businesses, eight educational facilities and a nursing home in Talbot County.
Round One of the funding saw the USDA invest $744 million to bring broadband to 162,000 households, 22,000 rural small businesses and farms and more than 500 health care centers, educational facilities and critical community in 34 states. The program awarded funding in the form of grants, loans, and grant/loan combinations.
This was the third grant made during July using the new $100 million in funding. On July 28, the program approved an application for $3.2 million from the French Broad Electric Membership Corporation to provide an FTTP network connecting 4,056 people, 189 farms, 64 businesses, two fire stations in Madison County, NC.
On July 14, $16 million in ReConnect CARES Act funding was awarded to the Tallahatchie Valley Electric Power Association to deploy a fiber-to-the-premises network to connect 2,082 people, 331 farms, 32 businesses, a post office and six fire stations in rural Mississippi.
More announcements are expected during the coming weeks.