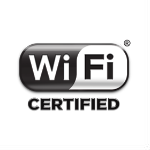 Revenue in the global WiFi carrier equipment market totaled $306 million in 1H'16, 1.3 percent higher than it did in 2015's second half even as rapidly growing demand for bandwidth continued to push network operators to make additional investments, according to the latest carrier WiFi equipment revenue growth data from IHS Markit.
IHS Markit Directing Analyst, Mobile Backhaul and Small Cells Richard Webb attributed the modest growth to falling unit prices, a ¨modest¨ level of shipments by vendors and small cell adoption by carriers.
Most of 1H'16's market revenue for carrier-grade WiFi equipment was generated from sales to large tier one mobile network operators (MNOs), IHS Markit highlighted. That's in line with recent shifts in market strategy on the part of leading MNOs here in the U.S.
Carrier WiFi Equipment Revenue Growth
Turning to carrier WiFi equipment vendors, Brocade (Ruckus Wireless) and Huawei ran neck and neck as market leaders in 1H'16. Cisco ran third, followed by HPE and Nokia, according to IHS Markit's report.
Geographically, market revenues were highest in the Asia-Pacific region, with sales in EMEA following just one percent shy. North American sales followed, while sales in Latin America and the Caribbean lagged far behind.
In terms of equipment, WiFi access points (APs) accounted for 82 percent of carrier WiFi equipment revenue. WiFi controllers accounted for the remaining 18 percent.
Within the WiFi AP product segment, sales of SIM APs have quickly surpassed those from WiFi hotspot APs in terms of sales volume. Sales of IEEE 802.11ac enabled APs accounted for 83 percent of 1H'16 revenue globally.
MNOs accounted for 45 percent of revenues. Fixed-line service operators followed at 35 percent and wireless ISPs accounted for 19 percent.