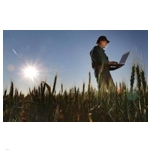 Hoping to "change the math" for rural broadband in Maine, a middle mile provider is introducing some interesting incentives for last mile broadband access. Maine Fiber Company (MFC) on November 13 announced two ¨open access¨ broadband initiatives that present funding and savings opportunities for projects that span the ¨last mile¨ to rural homes and businesses and connect them with MFC's 1200-mile ¨Three Ring Binder¨ fiber optic network.
Aiming to deliver symmetrical 10 Mbps Internet speeds to rural residents and businesses MFC will begin offering as much as $500,000 of incentives to last mile project developers on January 1, 2016 via the MFC Last Mile Now Incentive Program. It will also introduce a rate reduction over 60 percent of its Maine network under the MFC Rural Rate Discount program, according to a press release.
"Maine Fiber Company's voluntary Last Mile Now Incentive and Rural Rate Discount are important steps forward for bringing true '10/10' high-speed broadband to businesses and customers in rural Maine," commented Phil Lindley, ConnectME Authority's executive director.
Maine now defines broadband Internet as delivering symmetric 10Mbps upload and download speed. The FCC is considering raising the bar for defining broadband Internet to 25Mbps.
"These are well targeted incentives that will make it easier for individual last mile projects to be completed and easier for companies, municipalities and others to serve entire communities. That is good news for Maine."
MFC worked closely with ConnectME Authority to develop the two rural broadband stimulus programs. Projects approved by ConnectME will be eligible for half a million dollars of incentives. That includes no payments during the first two years, which would go a long way to assuring successful completion.
The incentives should prove attractive to rural Maine ISPs and CLECs in particular, but also to municipalities, MFC notes. Municipalities have been playing a much bigger role in broadband project development, as well as owning and operating them.
"From day one when the company was formed in 2010, Maine Fiber Company has believed a strong, open access fiber optic infrastructure was critical to creating economic opportunity across Maine," added MFC CEO Dwight Allison.
"We have worked hard to build a durable business based on the brand new idea of an open-access fiber provider. Today we are pleased to partner with the ConnectME Authority to offer two significant, voluntary incentives to help Maine businesses and consumers in some of the most rural parts of the state connect to world class Internet speeds."