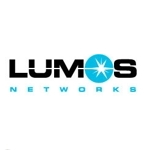 Many telecom network operators are working hard to transform themselves into business service providers as their traditional voice business declines. One smaller network operator that has been particularly successful in achieving this Tier 2 telecom transformation is Lumos Networks, which now has an extensive enterprise business in the mid-Atlantic region supported by a 7,000-mile fiber network.
Telecompetitor talked with Lumos Networks' CTO Craig Drinkhall at the Metro Ethernet Forum's GEN14 conference in Washington D.C. last month. Many of Lumos' business customers have a "sphere of influence where the headquarters and regional offices are close," explained Drinkhall in the video embedded below. That, he said, means that "our footprint in the adjacent three-state area is very important to those customers."
In the video Drinkhall talks about the cutting edge services Lumos is developing for those customers, many of whom view Lumos as a responsive, nimble and capable alternative to large national carriers.
http://www.youtube.com/watch?v=<span id=":32m" dir="ltr"><span class="kt"><a href="http://youtu.be/LAOuLDzFxqI">LA<wbr />OuLDzFxqI</a></span></span>