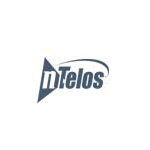 People who like to keep up with the Independent telco market now have a new name to add to their lexicon. When Ntelos completes the separation of its wireline and wireless business units into two separate companies, the wireless company will keep the Ntelos name and the wireline unit will be known as Lumos Networks.
"Lumos Networks will continue to operate under the same core values as Ntelos, but with exciting new branding that will be shared with wireline employees and introduced to customers over the next few weeks," said Ntelos Holding Corp. CEO James A. Hyde in an announcement of the Lumos name yesterday.
"While our name and look will be changing, our guiding principles of doing business, most importantly 'Customer First' will not," said Michael B. Moneymaker, president and chief financial officer of Lumos Networks. "Our mission, values and the people who serve our customers remain the same."
Ntelos announced the plan to split the company late last year in what Hyde called a "separate-and-grow initiative." The announcement came just days after Ntelos completed the acquisition of FiberNet, a 3,500-mile fiber network in the mid-Atlantic region, from One Communications.  The FiberNet business will be part of Lumos—and apparently will play a critical role in the new company. In announcing the planned split, Hyde pledged that the wireline company would look more like a high-growth CLEC than a declining ILEC.
The Lumos logo and brand will be unveiled in early September. Moneymaker said the new name will "allow us to create a stronger identity for our wireline business—data, broadband, voice and IP services."
Ntelos Holdings offers services in Virginia, West Virginia, Pennsylvania, Kentucky, Ohio, Maryland and North Carolina.
The wireline and wireless companies will likely divvy up Ntelos' broadband stimulus winnings, which included funding for wired  and wireless projects.