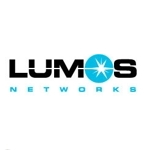 A Lumos Gigabit announcement details the expansion of gigabit FTTH services for the Mid-Atlantic based regional carrier to include their entire RLEC footprint. Branded as Gigabit Fast, the service was first launched in limited Lumos Networks markets back in 2015. It now reaches over 20,000 premises.
"I am very proud of the fact that not only is Lumos Networks the first service provider of any kind to offer 1 Gigabit internet speeds in our RLEC markets, it is also the first to offer Gigabit internet speeds across its entire RLEC footprint," said Diego Anderson, Senior Vice President and General Manager of the residential and small business segment for Lumos Networks in a press release.
Lumos Gigabit Expansion
While Lumos gigabit is available throughout its RLEC footprint, it doesn't mean Lumos has 100% FTTH coverage, as Lumos Vice President of Marketing, James Nester explained to Telecompetitor in an interview.
"Every market has Gigabit capabilities and while it doesn't mean every customer in the RLEC has it, it is available to every customer within the Fiber to the Prem footprint which covers every RLEC market," says Nester.
As customers currently served by copper access networks request gigabit service, Lumos will convert them to FTTH. But given its rural footprint, that may not be practical for every customer. "Some customers will still need to qualify for practicality of construction," adds Nester.
Lumos will offer Gigabit Fast Internet at tiered promotional pricing points, starting at $99.95 per month for residential consumers and $129.95 per month for small businesses. The FTTH platform uses GPON equipment from ADTRAN.
Lumos is very fiber rich, due to their focus on growing enterprise and fiber-to-the-tower business segments. This allows them to leverage that fiber footprint for their RLEC segment explains Nester.
"This is all about leading with broadband and the faster speeds and better technology  inherent in such as a result of our focus on fiber," says Nester, "It generally leads to stronger relationships with our customers who see first-hand how focused we are on bringing the latest technology and faster speeds right to their doorstep."
Lumos Networks was formerly nTelos, which started as an independent telephone company, and morphed into a hybrid regional wireless and rural local exchange carrier (RLEC). Lumos was formed when nTelos spun out its wireline business and became exclusively wireless back in 2011. nTelos was recently acquired by Shentel.
Once independent of nTelos, Lumos began a transformation to a regional fiber broadband network, primarily focused on business, enterprise, and carrier markets. It maintained its RLEC business as well and even expanded out of its incumbent markets, using an opportunistic broadband edge-out strategy.
Lumos operates an 8,607 route mile fiber network across a five state footprint in the Mid-Atlantic. Its residential/SMB and RLEC access business generated approximately 42.5% of its $51.8 million in total revenue (as of 4Q15).