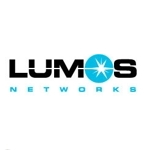 One of the more successful examples of a Tier 3 telco converting itself into a business-focused communications service provider comes from Lumos Networks.  The company now considers itself a "fiber-based service provider in the Mid-Atlantic region" with a strong business and wholesale focus – and as a trio of announcements from Lumos this week illustrates, the company is pursuing that focus in an aggressive yet prudent manner.
The company announced that it launched a 110-mile metro Ethernet fiber network in Richmond, Va.; would continue a fiber network upgrade in western Pennsylvania including Pittsburgh; and that it signed a long-term enterprise contract with Virginia Commonwealth Health Systems in Richmond.
"Strategic data products are extremely important to our company," said Lumos Networks Vice President of Products and Engineering Craig Drinkhall in an interview. "They're the primary growth driver and a significant part of our current mix."
Lumos for decades has been the incumbent carrier in three small Virginia cities. But today most of its business comes from its fiber network, which offers what Drinkhall called a "unique fiber footprint in Virginia, West Virginia and Pennsylvania."
The company has a dense fiber footprint in those markets, enabling it to provide high-bandwidth Ethernet services to business and wholesale customers that no one else can serve.  And the mobile data boom has been a great revenue booster as wireless carriers look to upgrade their cell towers to support higher speeds using Ethernet over fiber.
Lumos entered the western Pennsylvania market through an acquisition but Richmond was all new construction. The company started thinking about Richmond when an existing customer in western Pennsylvania said "Please go to Richmond," Drinkhall said. And with Richmond being the state capital, the move also made sense because potential enterprise customers throughout the state would need connectivity there.
After doing some research, Lumos estimated that strategic data enterprise spending in the Richmond market was about $80 million a year and in Pittsburgh was about $135 million. The company also had strong interest from existing wireless carrier customers who were seeking fiber to cell towers in both markets.
"They were already knocking at our door," said Drinkhall.
After doing its due diligence, Lumos determined that both network construction projects made sense. And to maximize the potential return on investment, the company planned the networks primarily around connections to data centers and cell towers, where there was a strong likelihood the company could pick up business.
The Virginia Commonwealth University Health Systems win is an example of what Drinkhall called Lumos's "edge- out" or "success-based" strategy, which follows the initial construction planning. During this phase, the company deploys additional fiber to specific enterprise customer locations when it has a commitment from the customer. The Virginia healthcare system, for example, will connect four key facilities as well as satellite locations and critical care locations.
Sometimes Lumos leases fiber or, when necessary, copper connections to customers' branch offices when fiber construction costs would be too high. But whenever possible the company likes to deploy its own fiber – even if another carrier already has deployed fiber to the same location, Drinkhall said.
When Lumos overbuilds existing fiber, it makes a point of creating a geographically diverse route, thereby positioning the company to pick up business as a secondary or back-up service provider.
Lumos faces substantial competition in markets like Richmond and Pittsburgh. But Drinkhall said the company is able differentiates its offering.
"What we try to compete on is diversity and connectivity into our unique footprint and the ability to do customization," he said.
He also noted that Lumos has more capital available for network construction than some of its competitors. And that should enable the company to more aggressively pursue opportunities that require additional fiber to be deployed.