Sponsored Content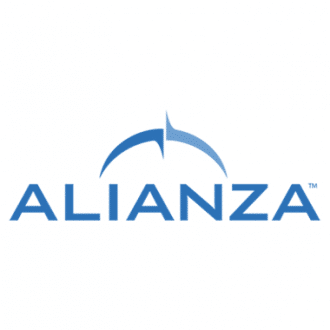 Alianza
Alianza delivers the only true cloud-native, carrier-grade communications platform built for service providers. Our proprietary full-stack cloud communications platform offers wholesale residential and business communications services. As a result of the platform's exceptional quality and always-on availability, our service providers can innovate quickly and address the evolving demands of their end user customers in a way that is easy to manage, easy to consume, and highly profitable.
Lumen believes every solution should look forward, which is why they sought to strengthen their voice services portfolio with robust, anywhere business communication functionality. To face this challenge, Lumen needed an established, carrier-grade vendor with agility, reliability, and next-gen cloud technology that could complement and integrate with their broadband network.
Lumen's Cloud-Powered Network Transformation with Alianza
Lumen launched Lumen Cloud Communications on the Alianza platform and will position it as a primary option for customers who are ready for a cloud communications solution. Together, Lumen and Alianza can offer a robust migration path for customers on legacy voice services.
Lumen Solution Components at a Glance:
Lumen Specialty Lines. A fully managed, modern POTS replacement solution for legacy copper lines that service business-critical lines like those in elevators, alarm systems, and remote access modems.
Lumen Cloud Communications. Private labeled solution for enterprises with 20–250+ lines and nationwide enterprises with thousands of lines.
Network Transformation. Migration from end-of-life (EOL) softswitches and IP Multimedia Subsystems (IMS) to the cloud.
Lumen's Customers Reap Cloud Benefits
Lumen helps customers accelerate their plans to migrate to a high-quality, secure, next-generation voice and collaboration solution that includes:
Centralized management. The Lumen Cloud Communications offering is managed with Alianza's easy-to-use intuitive portal that provides Lumen with simplified customer management and powerful analytics.
Automated provisioning. The Alianza platform enables remote deployment with limited involvement from Lumen support staff.
Online customer ordering and management. Lumen customers can add an extension or direct number to their account within minutes, and users can configure a variety of settings to customize their call experience with ease through the online Voice Portal.
Easy porting of numbers. Alianza's API integrations allow Lumen to better control phone number porting and activations for customers, enhancing the onboarding experience.
Lumen Gains Operational Simplification
Built for service providers, Alianza's cloud communications platform is a premier cloud-native, carrier-grade platform that addresses the critical needs of Lumen's core voice products and customer segments. By partnering with Alianza, Lumen gains network and operational simplification, service automation, and an enhanced ability to provide advanced communications services to customers.
"Through Alianza's platform, we are strengthening our portfolio of next generation cloud services to enable the speed, scale, and agility the market demands," said Scott Velting, VP of Product Management at Lumen. "Together, we are uniquely positioned to help Lumen's customers successfully navigate from legacy voice services to the cloud. This helps us achieve our strategic revenue growth goals and differentiates us from over-the-top competitors. Alianza's commitment to supporting our Lumen-branded portfolio with a feature-rich platform, high-quality mobile applications, end user self-service tools, and a digital-first approach is a great fit with our strategy."
Lumen partnering with Alianza is a testament to their leadership in cloud communications for service providers and validates that a telco-grade, full-stack platform is the best-in-class choice for top-tier service providers.