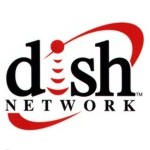 nTelos and Dish Network plan to use LTE to support the fixed wireless broadband offering they are planning to launch in nTelos's wireless territory, a Dish spokesman confirmed in an email to Telecompetitor today. The companies announced their plans in a press release issued this morning, noting that the service will provide high-speed Internet access to customers of both companies, including those in underserved rural communities.
The spokesman said Dish's role would include installing rooftop antennas to support the offering. "We think that approach will deliver a significant improvement to the customer experience in terms of throughput and speeds," he said. He declined to reveal the expected data rate of the new service.
If nTelos and Dish co-market one anothers' services as companies typically do with this kind of agreement, it could be a way for both companies to compete with the emerging partnership between Verizon Wireless and the cable industry. Potentially Dish could sell other nTelos wireless services and nTelos could sell Dish's paid TV offering. nTelos previously had a landline business but that part of the company was split off to create Lumos Networks a year or two ago.
nTelos already offers LTE service so it would appear that this offering could be launched fairly soon, particularly considering that the idea of using LTE for fixed broadband service is not a new one. Some small wireless network operators already offer this sort of option. In addition, Verizon offers HomeFusion, an offering quite similar to what nTelos and Dish seem to be planning, in that it uses LTE augmented with an antenna to provide fixed wireless broadband service.
Dish competitor DirecTV reportedly worked with Verizon on initial trials of the HomeFusion offering. DirecTV played the same role in that trial that the Dish Network spokesman outlined for Dish in this new offering – installing the antennas. Satellite providers have a broad base of installers, as their service is nationwide.
The interesting question for me is whether antenna installation will be Dish's only role. Dish also holds wireless spectrum, where it has said it plans to deploy LTE – and its spectrum holdings cover considerably more of the country than nTelos can cover.
The Dish spokesman declined to answer a question about what spectrum Dish and nTelos will use to support the new offering. Instead, he said, "Given our state of play, it's too early to tell which spectrum will be most efficient to apply to this venture. Stay tuned on that front.