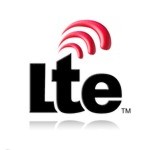 Technologies that aim to support LTE in unlicensed spectrum bands could create interference with Wi-Fi networks, argues the National Cable & Telecommunications Association in comments filed with the FCC last week. The NCTA also had strong words for certain equipment manufacturers and for wireless carriers that plan to deploy the technologies, known as LTE-U (for LTE-Unlicensed) and LAA (for licensed assisted access).
"LAA/LTE-U proponents are… doing an end-run around IEEE's open standards-setting process, refusing to adopt industry-standard sharing mechanisms and intentionally designing their protocols so that they are available only to licensed mobile carriers," wrote the NCTA in its comments.
Cable companies, which lack licensed spectrum, have been aggressively deploying Wi-Fi as a partial alternative to mobile data networks. In its comments the NCTA asks the FCC to take several steps on LAA/LTE-U including overseeing a process to establish effective sharing mechanisms between LTE-U/LAA and other unlicensed technologies. Additionally the association asks the FCC to prevent carriers from launching non-standard versions of LTE-U until spectrum sharing goals have been met.
LAA/ LTE-U Standards
Although some industry sources use LAA and LTE-U synonymously, the NCTA notes that while the two technologies have similarities, they are actually two different standards. LAA is a variant of LTE that is being developed through 3GPP, a standards organization that "is dominated by licensed carriers and their suppliers," the NCTA says. LTE-U is a separate standard aimed at the U.S. market that is spearheaded by a "small set of carriers and suppliers" through an ad hoc group known as the LTE-U Forum, the NCTA says.
The LTE-U Forum has a bare bones web page that does not include a list of members, but the single press release on the site is from Verizon – which plans to deploy the technology.
The NCTA argues that the IEEE would have been a more appropriate standards-setting body for technologies such as LTE-U and LAA because standards for other unlicensed technologies, including Wi-Fi, have been created there. Having multiple unlicensed technologies under a single standards umbrella gives stakeholders a common forum for resolving issues such as interference that can impact multiple standards, the NCTA says.
The FCC earlier this year requested comments on LTE-U and LAA in response to concerns expressed by stakeholders about potential interference.
Interference Issues
In its comments, the NCTA cites research conducted by Cablelabs and the IEEE on LTE-U and LAA, which found that those technologies potentially could interfere with Wi-Fi.
Those working on the LAA standard within 3GPP are considering four optional approaches to sharing spectrum, the NCTA notes. But "three of these approaches would not protect consumers at all and the fourth would be only partially effective," the NCTA argues.
The situation is even worse for LTE-U, according to the cable association. LTE-U is expected to include three spectrum sharing mechanisms but those mechanisms are "inadequate," the NCTA says.
LAA and LTE-U proponents have said that the sharing mechanisms associated with those standards are effective, but the NCTA argues that those assertions are based on flawed assumptions. "LTE-U proponents do not measure the probable impact of LAA and LTE-U on even moderately dense Wi-Fi deployments," the NCTA argues.
The NCTA argues that LTE-U and LAA should use the same spectrum sharing methods used by Wi-Fi, known as "listen before talk" and "exponential back off."
The IEEE and Wi-Fi Forum also have expressed concerns about LAA and/or LTE-U.
Verizon did not immediately respond to a request for comment from Telecompetitor about the NCTA filing. We will post an update whenever we hear from the company.