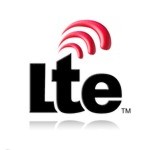 Some wireless carriers including Verizon have big plans for LTE- Unlicensed (LTE-U), also known as licensed assisted access (LAA). What do network operators need to know about this technology?
The most important thing is that the technology uses a combination of licensed and unlicensed spectrum. Initial plans focus on using the same unlicensed spectrum in the 5 GHz band where some Wi-Fi equipment operates.
So what does this mean for Wi-Fi? And why use LTE-U rather than just using Wi-Fi?
A white paper from Signals Research Group titled "The Prospect of LTE and Wi-Fi Sharing Unlicensed Spectrum" aims to answer these questions and also provides a good primer on LTE-U technology.
Verizon exec Fran Shammo said recently that the company plans major deployments of LTE-U and small cells in markets where the company opted not to bid on spectrum in the recent AWS-3 auction because spectrum costs were too high in those markets.  "LTE-U would be used to provide supplemental downlinks," said Verizon exec Tony Melone.
The company also spearheaded the creation of the LTE-U Forum, whose members also include Alcatel-Lucent, Ericsson, Qualcomm subsidiary Qualcomm Technologies and Samsung.
LTE-U and Wi-Fi
According to Signals Research Group, LTE-U will be used "primarily, if not entirely, in conjunction with small cells." The researchers also believe most operators will use unlicensed spectrum for best-effort data traffic, while continuing to use licensed spectrum for real-time voice and data services such as voice over LTE.
Standards for LTE-U are expected to be included in Release 13 of the LTE standard, which according to Signals researchers, could be functionally frozen by the end of 2015. Although equipment supporting Release 13 likely won't be available until 2016 or 2017, some network operators may deploy pre-standard versions of the technology sooner than that.
LTE-U uses carrier aggregation to combine LTE spectrum with Wi-Fi spectrum to provide greater bandwidth. One important advantage of LTE-U technology is that it uses a single platform to provide authentication, security and management for both spectrum bands, Signals researchers note.
Signals Research report authors argue that LTE-U can provide greater range than Wi-Fi and uses spectrum more efficiently than Wi-Fi does, providing two to four times more bandwidth in the same amount of spectrum.
As for potential interference with Wi-Fi, the report authors argue that because LTE-U "uses very similar avoidance detection mechanisms compared to what Wi-Fi uses, LTE-U can take the high road, so to speak, and leverage the spectrum across the frequency and time domains whenever Wi-Fi isn't using it. To some extent, Wi-Fi won't even know or care that LTE-U is present."
The LTE-U Forum has issued what it calls "coexistence specifications" aimed at ensuring "fair sharing" of spectrum between LTE-U and Wi-Fi, as well as between LTE-U operators.
The Wi-Fi Alliance, however, has urged caution on this issue. "There is a risk that LAA, and especially pre-standard systems deployed ahead of coexistence work being done in the industry, will negatively impact billions of Wi-Fi users who rely on 5 GHz today for networking and device connectivity," the Wi-Fi Alliance wrote in a February press release. "It is generally agreed in principle that fair sharing is required, but there needs to be further work from all parties to address this risk in practice."
In an email to Telecompetitor this week, a Wi-Fi Alliance spokesperson said LTE-U is "an issue we're actively looking into, but unfortunately we're unable to elaborate any further right now.
Sharing Will Be a Big Issue
Co-existence issues are likely to be front and center in the coming years – and not just with regard to the 5 GHz band.
T-Mobile also is apparently quite interested in using LTE-U, but in addition to or instead of using the 5 GHz band the company would like to use spectrum in the 3.5 GHz band that the FCC has approved for unlicensed use on a shared basis.
Meanwhile Globalstar is pursuing the possibility of combining licensed spectrum it holds in the 2.4 GHz band with adjacent unlicensed spectrum, which also is used for Wi-Fi.