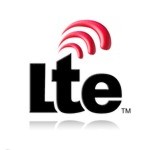 The number of 4G LTE subscribers worldwide will grow at a 35 percent compound annual growth rate (CAGR) over the next five years, rising from 516 million to 2.3 billion. The prediction comes from TeleGeography, which bases its projection on data obtained from its GlobalComms Forecast Service.
South Korea is leading the way when it comes to 4G LTE adoption, TeleGeography notes in a press release. The U.S. is running a close second as LTE surpassed 3G as the leading mobile technology. LTE accounted for just over 50 percent of U.S. wireless subscribers last year.
4G LTE Subscriber Forecast
LTE subscriber numbers will continue rising in all leading countries during the next five years to account for 80-90 percent of their respective wireless subscriber populations, TeleGeography says. Meanwhile, LTE subscribership in other countries will begin to catch up. TeleGeography predicts that China will be home to nearly one-third of worldwide LTE subscribers by 2019.
Growth of 2G and 3G technologies is slowing as that for LTE accelerates, Telegeography notes. These legacy wireless technologies won't disappear, however. 2G remains the predominant wireless technology globally, accounting for 61 percent of mobile subscribers worldwide.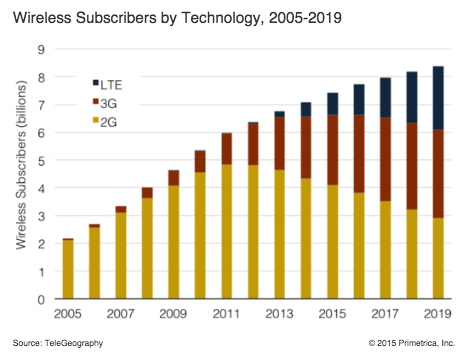 Globally, TeleGeography expects the number of 3G subscribers to surpass those on 2G in 2019. "LTE is growing at a faster rate than 3G ever did,' commented TeleGeography analyst Mark Gibson. "However, while 3G subscribers are declining in the US and Europe, they continue to grow in all other regions — most notably in Africa where they are expected to increase 19% compounded annually over the next five years. Therefore, despite its rapid growth, LTE may not surpass 3G on a global basis until early into the next decade."