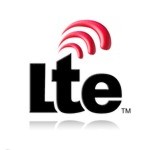 The worldwide LTE router/gateway market will grow from approximately $804.2 million in 2018 to $1.9 billion in 2022 – a compound annual growth rate (CAGR) of 27.4%, according to a new LTE router revenue forecast from IDC.
The research firm expects North America to remain the largest LTE router/gateway consumer but added that Asia/Pacific, including Japan and China, are expected grow the fastest over the forecast period due to continued expansion and/or densification of macro LTE networks.
LTE is becoming increasingly popular, the research firm said, because the technology is increasingly seen as a preferred way to provide reliable failover or as a primary WAN connectivity solution in the enterprise.
There is growing demand due to increasingly dispersed networks combined with heightened cloud usage.
"The app-driven economy continues to change how enterprises architect networks, given the mission-critical nature of network connectivity," said Rohit Mehra, IDC vice president, network infrastructure,  in a prepared statement. "As such, we expect enterprise network, IT, and IoT practitioners to lean more heavily on LTE routers as an incremental connectivity option for existing wired connections, or even as the primary connection depending on the use-case."
LTE Router Revenue Forecast
The fragmented LTE router/gateway supplier industry will benefit as a whole, with leading companies starting to separate themselves from the pack in terms of revenue and growth metrics. Yet it will be difficult for these firms to differentiate themselves.
Among the opportunities the suppliers have, according to IDC:
Branch connectivity: Those products that are designed for stationary, onsite functionality and often are integrated with wired and wireless functionality. In addition, solutions often incorporate enhanced security features (e.g., firewall, threat management). The research firm recommended an overarching software-defined component, often delivered from the cloud, that can be incorporated to deliver enhanced management and coordination.
Mobile connectivity: These routers are often affixed to vehicles, rail systems, or other mobile objects that require connectivity.