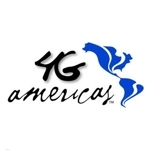 North America continued to set the pace for the rapidly growing worldwide base of 4G wireless broadband network connections in 2Q'15, according to the latest market data from 4G Americas. Nearly half (47.5 percent) of the mobile wireless network connections in North America are now LTE-based as compared to 10 percent worldwide, the industry association highlights in a press release.
"North America continued its tremendous leadership in LTE with metrics such as coverage, share of market and penetration," commented 4G Americas' president Chris Pearson. "Network operators in the region continue to expand and upgrade their LTE and LTE-Advanced networks, including deployment of VoLTE, carrier aggregation and other important enhancements."
LTE Growth Rate
Globally, the number of LTE network connections rose 141 percent year-over-year to reach nearly 755 million as of end-2Q, according to 4G Americas' market research report, which was produced by Ovum.
Key North America takeaways from 4G Americas´latest report on 4G LTE uptake include:
68 commercial LTE networks deployed in U.S. and Canada, plus 7 LTE-Advanced networks;
198 million LTE connections as of June 2015; net gain of 65 million new LTE subscribers during the last 12 months;
LTE connections are forecast to reach 206 million by year-end 2015 and nearly 400 million by year-end 2020.