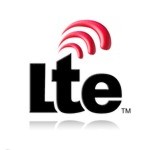 In a new report, Juniper Research foresees rapid uptake of 4G LTE technology over the next five years. The firm's LTE connections forecast calls for more than 1 billion worldwide connections by 2017 and 1.8 billion by 2019. Attaining that level will mean active LTE connections will represent 22 percent of all mobile SIM connections.
With the rate of 4G LTE network expansion at an all-time high, mobile network and device vendors have expanded their product lines and services offerings to take advantage of LTE's fast growing footprint. The GSA, the Global Mobile Suppliers Association, confirmed that 168 manufacturers have announced 1,889 LTE-enabled user devices along with 300 commercial LTE network launches, Juniper notes.
TD, or Time-Division, LTE, which uses unpaired spectrum, will play a big role in global LTE network deployments, according to Juniper's report, entitled, "4G LTE: Subscribers, Smartphones, Base Stations & Service Revenue 2014-2019."
"TD-LTE will play a significant role, especially in the emerging markets, pushed by China Mobile's need to support TD-LTE and accelerate its commercial deployment in China. There are 36 commercial TD-LTE networks and we expect active TD-LTE connections to demonstrate a higher annual growth rate when compared to FD-LTE (Frequency Division) over the next five years," report author Nitin Bhas commented.
Other key report takeaways include:
Far East & China will account for the majority of the 4G LTE service revenues by 2019;
Nearly 1 in 3 smartphones shipped this year will be LTE enabled with manufacturers expected to ship more 4G enabled devices relative to 2G/3G devices.