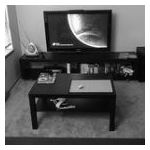 The 13 largest U.S. pay-TV providers lost a net 190,000 video subscribers in this year's third quarter (3Q'15). That compares, and adds to, the net 155,000 lost in 3Q'14, Leichtman Research Group (LRG) revealed in its latest market research report.
The dominant force in the market, leading cable companies lost a net 144,693 pay-TV video subscribers. The largest, Comcast, lost the most, a net 48,000. Cablevision lost 33,000, while LRG estimates other major cable providers – Cox and Bright House Networks – lost 35,000.
Charter was the only cable pay-TV network operator that added subscribers in 3Q – a net 16,000.
Among satellite providers, DirecTV added a net 26,000, while DISH lost a net 23,000 video subscribers. DISH's 3Q loss includes a net subscriber gain from Sling, which delivers an OTT video service.
Turning to telco pay-TV service providers, AT&T U-verse lost a net 91,000. Verizon FiOS, in contrast, added a net 42,000 to reduce the overall top two telco pay-TV net subscriber loss to 49,000.
Net 3Q adds among the top two telco TV providers were the lowest since they started offering pay-TV services in 2006, LRG points out.
"Overall, net losses among major pay-TV providers (including DISH's Sling TV) in 3Q 2015 were similar to a year ago, but the quarter also displayed continuing share shifting within the category," LRG president and principal analyst Bruce Leichtman was quoted as saying.
"With AT&T adjusting focus from its U-verse TV service to its newly acquired DirecTV satellite service, telcos reported their worst quarter ever in 3Q 2015. Conversely, top cable providers cumulatively had their best third quarter since 2006 – the year when telcos began offering video services."
While net subscriber loss has become a 3Q trend for pay-TV providers, the trend does seem to be improving, particularly among cable companies. There was somewhat dramatic improvement in 3Q'15, compared to previous years. This year saw a 3Q net losses of nearly 145,000, compared to 3Q'14 losses of 440,000 and 3Q'13 losses of nearly 600,000 subscribers, LRG notes.
Still, the cord cutting trend is somewhat sobering. SNL Kagan in August released market research results showing that multichannel service providers posted the largest quarterly subscriber loss to date in 2Q'15, dropping more than 600,000 subscribers. This and other signs prompted the market research company to say that subscribers losses for the full year are likely to fall much farther, perhaps as much as they did from 2010-2014.