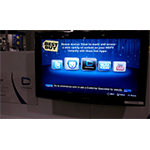 U.S. pay-TV subscriber losses continued to add up in 2Q 2016, some 120,000 more than they did in 2015's second quarter, according to the latest market data from Leichtman Research Group (LRG).
Accounting for some 95 percent of the market, the 11 largest U.S. pay-TV providers lost a net of around 665,000 subscribers in 2Q. That compares to a net loss of about 545,000 in the year-ago period, LRG highlights in a press release.
The top six U.S. cable providers accounted for more than half (48.9 million) the total 93.75 million estimated total pay-TV subscribers nationwide. They also lost the most: about 225,000 in 2Q, according to LRG. That is down substantially from a net loss of 340,000 in 2Q'15, however.
2Q16 Pay-TV Subscriber Losses
Satellite pay-TV subscribers bucked the trend by adding some 61,000 net subscribers in 2Q. That's a substantial improvement as compared to the 214,000 subscribers they lost on a net basis in the year-ago period.
The quarter's estimated total of 34.0 million includes some 710,000 from DISH's Sling TV OTT service, however. That said, DirecTV added an estimated net 342,000 subscribers in 2Q, more than for any quarter since 1Q 2009, LRG notes.
Telco pay-TV providers lost about 500,000 video subscribers on a net basis in 2Q as compared to a gain of about 10,000 in 2Q'15. Setting an industry record-high for the second consecutive quarter, AT&T U-verse lost a net 391,000 video subscribers in 2Q.
A Three-Year Decline
LRG has been tracking a decline in the number of U.S. households with pay-TV subscriptions that dates back more than three years. In March, LRG reported that the 13 largest U.S. pay-TV providers lost about a net 385,000 subscribers in 2015, the third consecutive year of declines.
Keeping a rough running tally, the top U.S. pay-TV providers lost about 705,000 subscribers in the 12 months to the end of June, LRG president and principal analyst Bruce Leichtman commented. The year-over-year quarterly net loss of about 665,000 video subscribers in 2Q, typically a weak quarter in any year, surpassed the previous record high of about 380,000 set in 2Q'15, he added.
Furthermore, 2015's estimated pay-TV subscriber loss was dramatically higher than the estimated 100,000 lost in 2013 and 150,000 lost in 2014. Rising subscription prices and viewers opting to ditch traditional pay-TV services for OTT alternatives is seen as primary drivers.
That said, pay-TV ¨cord-cutting¨ won't be as damaging to North American pay-TV providers as some have feared, according to a Digital TV Research report. cable, satellite and telco pay-TV providers in the U.S. and Canada will lose a total 6 million subscribers by 2021, down from a 2012 peak of 112 million.
"At first glance, this does not indicate a massive cord-cutting problem," Digital TV principal analyst Simon Murray was quoted at the time. ¨However, the number of non-pay TV homes will climb from 20.7 million to 33.3 million over the same period [as the number of households will continue to increase]. To put it another way, pay TV penetration will drop from 87.1% in 2012 to 80.3% in 2021."
Image courtesy of flickr user lynnmarentette.