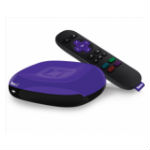 More American households are connecting to the Internet via smart TV sets, video game controllers, Blu-ray disc players or stand-alone devices, such as Amazon Fire TV, Apple TV, Chromecast or Roku, according to new market research from LRG (Leichtman Research Group). Well over half (56 percent) of U.S. households have at least one TV set connected to the Internet, LRG finds, up from 44 percent in 2013 and 24 percent in 2010.
Moreover, LRG found that while 27 percent have a TV set connected via one device, 29 percent are connected via multiple devices. That's up from 17 percent in 2013.
Americans are also watching more Internet video via connected TV sets, according to LRG. Nearly 3 in 10 (29 percent) of U.S. adults watch Internet video via their connected TV sets weekly as compared to 17 percent in 2013 and 5 percent in 2010.
The same goes for Netflix subscribers specifically. Eighty-five percent of Netflix streaming video viewers said they watch Netflix content via their connected TVs. That's up slightly from previous LRG surveys.
U.S. Households With OTT Video Service
LRG surveyed 1,215 households nationwide in producing its latest connected TV market research, part of a study entitled, "Emerging Video Services IX." Other highlights include:
52% of U.S. households pay for OTT through a subscription video on-demand (SVOD) service from Netflix, Amazon Prime, and/or Hulu Plus;
43% of adults stream an SVOD service at least monthly;
43% of pay-TV subscribers get Netflix — compared to 50% of all pay-TV non-subscribers;
19% of Netflix subscribers agree that their Netflix subscription is shared with others outside their household;
On a daily basis, 33% of adults watch video on non-TV devices (including home computers, mobile phones, iPads, tablets, and eReaders), and 58% do so weekly — up from 27% daily, and 53% weekly two years ago;
10% of adults are very interested in HBO Now at $14.99 per month without having to subscribe to a pay-TV service.
Commenting on the research results, Bruce Leichtman, LRG president and principal analyst, said: "Internet-delivered video services and platforms have grown significantly over the past few years, and one-third of adults now watch video on non-TV devices daily.
"Yet, with over half of U.S. households now having at least one connected TV set, Internet-delivered video is also increasingly being watched on the TV, exemplifying the desire to watch longer-form video on the best available screen."