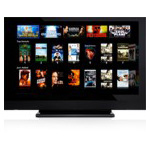 New market research from Leichtman Research Group (LRG) illustrates the household penetration of VOD and DVR is on the rise and highlights the extent to which subscribers are consuming video content in U.S. homes.
A DVR, Netflix, telco or cable video-on-demand (VOD) service is present and used in 8 of 10 U.S. households, according to LRG, which surveyed 1,214 households across the U.S. for its 14th annual ¨On-Demand TV XIV¨ report.
Penetration of VOD and DVR
Moreover, LRG found that 30% use two of these services and 13% use three. In addition, nearly 6 in 10 (57%) subscribe to a streaming VOD (SVOD) service – either from Netflix, Amazon Prime and/or Hulu. Nearly half (48%) of adults stream such services every month, LRG highlights.
Additional takeaways from LRG's latest research report include:
77% of those ages 18-24 stream an SVOD service monthly — compared to 63% of ages 25-44, 50% of ages 45-54, and 23% of ages 55+
37% of all adults stream Netflix weekly — compared to 8% in 2010
83% of Netflix streaming users watch Netflix on a TV set
64% of pay-TV subscribers have a DVR — compared to 45% in 2010
65% of households with annual incomes >$75,000 have a DVR — compared to 35% with household incomes <$30,000
74% of all Telco video subscribers and 61% of all cable subscribers have ever used VOD from their current provider
51% of all cable subscribers used VOD in the past month — compared to 34% in 2010
Last year, 76% of households had a DVR, or Netflix, or used VOD — compared to 70% two years ago.
LRG president and principal analyst Bruce Leichtman noted just how fast and how far online video viewing services have been embedded in U.S. households. "In 2005, 25% of cable subscribers had ever used VOD, 8% of all households had a DVR, and about 4% of households subscribed to Netflix's DVD-by-mail movie delivery service. These services have significantly evolved over the past decade," he was quoted.
"Today, over 80% of households get at least one of these services, and in recent years Netflix and other streaming SVOD offerings have expanded the use and popularity of on-Demand TV."