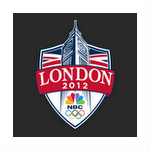 NBC Universal is making a huge effort not only to cover and distribute more Olympic Games coverage than ever before, but also, is undertaking a major research effort into the results of its coverage; using multiple outside research providers to crunch the data.  While we have gone into the Olympics with an expectation that more than 40% of viewers will be watching on two or more screens, the actual results will give observers the best picture yet of multiscreen video consumers and what makes them tick.
Coverage options
First, the coverage of the event itself.  NBCOlympics.com is streaming all of the content that NBC Universal is distributing via NBC Sports, MSNBC, CNBC, Telemundo and Bravo.  Programming has been made available to Web browsers for computer users and users of browser-enabled consumer devices such as connected TVs and game consoles; and to two dedicated apps provided by NBC Universal: LiveExtra for live event coverage, and the NBC Olympics App for schedules, results, video highlights, news and other information.
"The vast majority of content will only be available to authenticated cable, satellite or telco customers," according to NBC Universal's media guide.  Consequently, LiveExtra is providing more than 5,000 hours of live events coverage for 302 events in 32 sports; but only on an authenticated 'TV Everywhere' basis.  Compare this with the 272 hours of programming being distributed by NBC Universal via broadcast.  LiveExtra consumers are able to access "multiple concurrent streams for select sports such as gymnastics (each apparatus), track and field (each event), and tennis (up to five courts)…instead of viewing only a single feed that moves from event to event…"  The free NBC Olympics App is not subject to 'TV Everywhere' limitations.
The Google Play store offers a range of apps including LiveExtra, results from the London Organising Committee, news from the United States Olympic Committee and apps from several advertisers.  Apple's iTunes Store provides a similar range of apps; again including LiveExtra, apps from the organizers, from Reuters, and others.
Comcast – which is now the parent company of NBC Universal – is touting its own Anyscreen™ coverage of the events, to PCs, tablets and mobile smartphone devices.  Subscribers to Comcast''s XFINITY® TV, or to any other pay TV service that's enrolled to carry the programming, begin by visiting NBC Universal LiveExtra Web site. Unsurprisingly, when the sign-in process prompts you to select your pay TV provider, Comcast presents its own dedicated button on the first screen in the process, while every other provider is listed on a drop-down menu.
Analytics
The other aspect – and the more interesting one for industry geeks – is the analytical effort being mounted by NBC Universal and several partners.  NBC Universal's "Billion Dollar Lab" is measuring the use of different devices on a screen-by-screen basis, down to the individual device.  The London 2012 Olympics represents NBCU's third Olympics research initiative, after Beijing 2008 and Vancouver 2010; and is the first such effort to analyze the consumption of programming on tablet devices.
NBCU has contracted with Google and with the market research company comScore, and has assigned five dedicated research analysts  to the task. NBC Universal has also engaged the company uSamp to use two proprietary on-demand research tools that enable NBC Universal to measure viewing behaviors.  Social media is also part of the mix: NBC Olympics partnered with Facebook to provide exclusive content on the NBC Olympics Facebook page, and is the first to utilize Facebook's Talk Meter analytics tool, to provide realtime recommendations to Facebook users; and which will certainly be data-mined later.  Cisco is providing video delivery infrastructure, including its Videoscape technology.
Google is collecting data from a panel of about 3,000 respondents who have agreed to have their viewing activities measured during the Olympics.  comScore is using several hundred members of a comScore research panel that has 10,000 participants, to collect data from set-top boxes, metering devices and user input.  For those who are interested in multiscreen research in general, comScore has published several free white papers and presentations with results of its multiscreen research, including How Multi-Screen Consumers Are Changing Media Dynamics, published in June 2012 and 2012 Mobile Future in Focus, published in February.  The Nielsen Company also publishes free multiscreen research, including a report entitled Global Online Consumers and Multi-Screen Media: Today and Tomorrow.
Internal politics?
Because Comcast is a distributor and NBC Universal is a programmer, it could have been fun to be a fly on the wall during internal senior management meetings leading up to the Olympics, listening to how the two entities sorted out the inevitable channel conflict.  On one hand, NBCU wants as much coverage as possible, regardless of device and regardless of who the end service provider might be.  On the other hand, the pay TV arm of Comcast must have had a vested interest in doing something exclusive for its XFINITY TV customers.
As it turns out, Comcast's XFINITY TV is providing dedicated 24/7 basketball and soccer channels.  But although NBCU partnered with Panasonic North America to provide high definition 3D Olympics coverage, that coverage is not exclusive to Comcast. NBCU is requiring pay TV access for the full menu of programming, which presumably provides satisfaction to Comcast at the corporate level.
In the end, there certainly is no longer any question that multiscreen programming is a present-day concern, and not something that's relegated to "the not-so-distant future."  The 2012 London Olympics provide a golden (and silver and bronze) opportunity to take multiscreen audience measurement to a higher, faster and stronger level (sorry, couldn't resist).
The results of NBC Universal's analysis of the 2012 London Olympics will be presented at the American Marketing Association's Research and Strategy Summit on October 1 in Las Vegas. These results will certainly be of great interest to service providers and programmers alike; who want to better understand the demands and limitations of multiscreen delivery for an event that, just for its opening ceremonies, garnered more than 40 million viewers.