Sponsored Content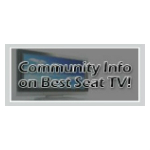 It's a lot of work, but according to ITC's Katie Heller, their local content effort is appreciated by this service provider's video customers in eastern South Dakota and western Minnesota.  Interstate Telecommunications Coop, based in Clear Lake, SD, provides video to dozens of communities and has developed eleven community access channels and one general interest local content channel that all of their video subscribers have access to.
ITC's Community Access Channels are geared for nonprofit community and school events, church and sports activities, and other public interest items.  All non-profit organizations can advertise free on the community access channels.  In addition to these 11 channels, they also have the ITC Channel designed for businesses and for-profit organizations. The ITC Channel allows businesses an inexpensive way to advertise and the channel also includes programming of regional interest with a goal to add more diverse programming.
Gathering Local Content
ITC has a brochure on their website that includes instructions for submitting video content which is really helpful for educating their customers on the submission guidelines. ITC depends on the community to provide the content, which keeps their operating costs down for developing and gathering local content.  A staple of ITC's community access channels are the twelve church services that are broadcast each week and Heller says these programs are quite popular, noting that they hear about it if one of the services doesn't play when it's scheduled.
VOD Transition
To add more value to their local content, ITC is in the process of rolling out video-on-demand (VOD) using Innovative Systems' InnoStream Server. Not only does this make the content available on-demand, but it also opens the door for archival storage of events that have surpassed their shelf life on the local content channels, but are still of value.
Is it Worth It? 
Heller commented that their local content is constantly being talked about in the communities they serve. Adding a VOD component to it not only makes it more accessible to their subscribers, but also creates a competitive advantage for them in the future.

Interested in publishing a sponsored post to Telecompetitor? Contact us or call 240-450-2161.