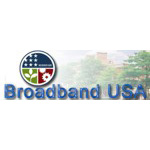 Enthusiasm for the federal government's handling of the broadband stimulus plan so far is a little underwhelming, to say the least. Both the Department of Agriculture's RUS program and the Department of Commerce's NTIA are in need of some love, relative to the BTOP and BIP programs. Heck, even the government itself is being critical of the stimulus program to date. Congress' Agriculture Committee has expressed skepticism of the developing broadband stimulus roadmap. Is all of this criticism due to the current popular trend of 'piling on the government' as wasteful, inefficient, and even incompetent? Or something else?
Take for example the reaction to NTIA's recruitment of 'volunteers' to help evaluate stimulus grant applications. "Tell me how someone with expertise in innovative programs to increase the demand for broadband services understands why one broadband technology may be a better fit than another?" says Lynette Luna of FierceBroadbandWireless. Craig Settles of Successful.com tells Ars Technica, "This has to be THE most ridiculous and potentially most disastrous decision made by a federal agency with regard to distribution of taxpayer money." Ouch.
Call me crazy, but I don't get the same reaction. In fact, if done right, I think the 'volunteer' action could be a good move. My only caveat is the volunteers do indeed need to be qualified. Additionally, they should not have conflicts of interest or other ulterior motives. Assuming those conditions can be met, why not get input from expert 'volunteers.' It could provide a great diversity of opinion and input to this important process. I don't believe these volunteers have the final say – they are just providing input for the final decision makers. What's so crazy about that?
Certainly, some areas of the federal government have a well deserved reputation for inefficiency and waste, but they are not alone. Just look in today's headlines to see great non-government examples of waste, inefficiency, and incompetency (and even outright fraud). General Motors, Merrill Lynch, Chrysler, Wells Fargo, Stanford Financial – shall I go on. The point being, few institutions are remotely close to perfect. Most institutions have flaws – just like most people. Those that don't are the exception, not the rule. Government is no different. Should we as citizens hold the government to the highest standards? Absolutely. I'm all for that. But I do wonder if some of the criticism being leveled at them over the stimulus program is constructive.
This post is not intended to be a government love fest. I have no special place in my heart for the government. I have never worked for a government agency, and probably never will (although you should never say never). I have no business relationship with any form of government. I also believe they should take a hard look at the NOFA and revise it, due to some onerous conditions. But I also believe it's real easy to take potshots at government – in fact, it's seems like the 'in' thing to do. I'm not rooting for the government – I'm rooting for the stimulus program. Right now it's in the government's hands. I'm willing to give them a chance to get it right.
What do you think? Offer your thoughts through the comments tool below.