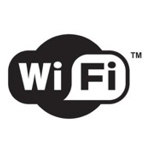 Lincoln, Nebraska has joined the ranks of cities offering free Wi-Fi access. In an announcement yesterday the City of Lincoln said Wi-Fi is available in public areas in and around the Haymarket and Railyard areas of the city.
Longer term the city has considerably more ambitious plans.
"Our long-term goal is to make Lincoln one of the most connected cities in the nation," said Lincoln mayor Chris Beutler in today's announcement, which noted that the rollout will occur in multiple phases.
Cloud-Based Wi-Fi
Lincoln's deployment uses a cloud-based approach that moves some of the infrastructure underlying the Wi-Fi network to a data center operated by Ruckus Wireless. Ruckus calls its offering Smart Wi-Fi Access Management Service (SAMS).
Announced earlier this year, SAMS aims to minimize the upfront investment that cities like Lincoln must make to support public Wi-Fi and simplify the management process. According to Ruckus, infrastructure that can be located in the cloud includes wireless local area network controllers, authentication servers, captive portals, advertising engines and content filtering.
Cloud-based Wi-Fi has been around for at least two years. Adtran, for example, enables a cloud-based approach to Wi-Fi/ cellular offload.
Municipal Wi-Fi Models
The City of Lincoln didn't have anyone on hand yesterday to answer questions from Telecompetitor about financial details of the public Wi-Fi network. But municipal and public Wi-Fi networks to date have been a mixed bag with regard to how costs are covered.
The City of Columbus, Ohio was able to minimize the cost of deploying Wi-Fi to support security cameras by allowing the company making the deployment to use the same network to support cellular offload on a wholesale basis.
And Boingo free Wi-Fi service in New York City and San Francisco was sponsored by Microsoft at the time of Microsoft's Windows 8 launch as a means of promoting the new offering.
In yesterday's announcement David Young, the City of Lincoln's fiber infrastructure and right of way manager said the new Wi-Fi infrastructure opens the door for "a myriad of invaluable services well beyond public access." But details about what those services might be were not provided.