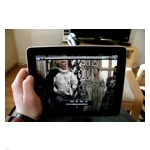 Though millennials are king when it comes to online video consumption, worldwide viewership for the entire category is significant and growing, according to Limelight Networks. U.S. online video viewing is slightly higher than the global average at roughly 6 1/2 hours weekly.
The content delivery firm found that the average global viewer watches five hours and 45 minutes of video weekly and subscribes to one or more video-on-demand service. Limelight's annual report, "State of Online Video," found the highest consumption among views in India (7:07), Singapore (6:37) and the United States (6:35). Germany had the least per-subscriber consumption (4:14). In Germany, almost half of respondents watch one or two hours per week.
Viewers like online videos convenience — but still want a quality experience. "With the proliferation of online video content, viewers are moving away from traditional broadcast television viewing and have increasing expectations for broadcast-quality experiences," said Michael Milligan, Senior Director at Limelight Networks in a press release. "Our research over time has shown a clear increase in expectations and decreasing patience with poor quality experiences."
The report is based on a survey of 4,000 consumers in a variety of demographics from France, Germany, India, the Philippines, Singapore, South Korea, the United Kingdom and the United States. Highlights from the report:
Millennials Watch the Most Online Video. Younger people watch the most online video, with viewers 18-25 averaging seven hours, 18 minutes per week and people 26-35 watching six hours, 53 minutes per week. Viewers 60 and older only watch three hours, 46 minutes per week.
The Growth of eSports. Although traditional sports programming was the third most watched type of online video content by men, males 18-25 watch more eSports and online video gaming than traditional sports programming.
Consumers Won't Waste Time on a Poor Experience. Rebuffering (when a video pauses during playback to load more content) is the top frustration when viewing videos online – surpassing poor video quality and limited device access. If a video rebuffers twice, more than 61 percent of viewers will stop watching. Only 15 percent will continue watching after rebuffering happens for a third time.
Smartphones Gain Popularity for Viewing. Although computers and laptops are the primary online video viewing device globally, smartphones are the preferred device in India and South Korea. Smartphones are also the preferred device for millennials.
Cable Subscribers Keep the Cord and Go Further Over-the-Top. Despite cord-cutting concerns, the report uncovered that people subscribing to cable have twice as many over-the-top subscription services than those without cable.
U.S. and India Lead Subscriptions to Online Video Streaming Services. Consumers globally are signing on to streaming with 30 percent of viewers noting they subscribe to two or more services. Subscription rates are highest in the U.S. and India, where 50.8 percent and 46.8 percent, respectively, subscribe to two or more services. In comparison, only 16.7 percent of respondents in France subscribe to two or more services.
Movies and TV Shows Lead Online Viewing. Globally, viewers spend more time online watching movies than any other type of content. However, viewers in South Korea and the U.K. watch TV shows most often. When viewed by gender, men prefer movies, while women prefer TV shows.
Image courtesy of flickr user bendodson.