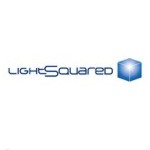 LightSquared today formally submitted what it called a "three-part solution" to the FCC aimed at addressing concerns that its planned broadband wireless network interferes with global positioning systems.
In its proposal LightSquared asks that certain manufacturers of GPS equipment be required to install filters costing "as little as five cents" to address the interference problem.
"The FCC does not face a stark choice between reliable GPS service and a new competitor in the broadband market," said LightSquared in an announcement about the proposal submission issued today. "In fact, the testing results released today show LightSquared's proposed solution resolves interference for approximately 99.5 percent of all commercial GPS devices- including 100 percent of the 300 million GPS-enabled cell phones."
LightSquared argued that it is not unreasonable to ask GPS manufacturers to add the filters and pointed to research from the Brattle Group stating that the GPS industry's ability to use GPS positioning satellites amounts to an $18 billion federal subsidy.
"It is unthinkable that a nation which recently completed a complex digital-television transition involving nearly every household in the U.S. will be stymied by a problem posed by approximately 200,000 GPS devices," LightSquared said.
LightSquared, which recently announced an important partnership with Sprint, plans to build its network using a combination of terrestrial and satellite-based equipment in a spectrum band originally intended for satellite use only. That band is adjacent to GPS spectrum and in initial network testing, interference problems involving public safety communications, General Motors' On Star automotive communications, and other systems was reported.
Earlier this month LightSquared offered to initially roll out service using only a portion of its spectrum holdings, which it said were free from interference problems, while continuing to work on a solution to address GPS interference problems with the unused portion of its spectrum.
LightSquared has lined up strong telecom industry support for its network plans, and those supporters have been keeping pressure on the FCC to mandate a solution that will enable the LightSquared network to move forward.
Bill Beans, CEO of Open Range Communications today issued an open letter urging the FCC to develop a "win-win" solution for America.  Open Range also is planning a rural wireless broadband network and last year signed an agreement with LightSquared to collaborate on network design, build-out and operation and on product and service evolution.
"Securing both GPS and nationwide wireless broadband must be the goal of the FCC," wrote Beans in today's letter.
Beans added that, "Building the world's first ever nationwide, end-to-end full IP wireless satellite and terrestrial network , and taking the global lead in LTE deployment, is critical. Once complete, the LightSquared and Open Range networks will sharply increase the nation's broadband capacity, enhance wireless competition, and provide additional consumer choice in the wireless industry."