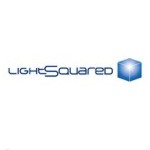 LightSquared's plan to build a nationwide wholesale-only 4G network received a further vote of confidence today, as the company announced that it has closed on $850 million in debt–the initial round of a syndicated secured credit facility arranged and led by UBS AG.  LightSquared also announced it has signed its first wholesale agreements, although it did not specify how many or who the other carriers were.
Based on this initial interest from potential customers, LightSquared said it would accelerate its implementation of an agreement with satellite spectrum holder Inmarsat, obtaining increased access to Inmarsat-controlled spectrum. In so doing, LightSquared also commits to begin making annual spectrum lease payments to Inmarsat.
LightSquared arrived on the scene this summer, when it announced it had received $2.9 billion along with financing of up to $1.75 billion from Harbinger Capital to build a nationwide wholesale-only 4G network using terrestrial and satellite assets. At that time, LightSquared estimated the cost of the network, to be built by Nokia Siemens Networks, at $7 billion.
The new funding still leaves the company a bit shy of being able to cover estimated network buildout costs but potentially the company may be able to generate revenue by offering services from part of the network and use those revenues to finance ongoing construction. The network is scheduled to be completed by 2015 and to cover 92% of the U.S. population.
LightSquared's ambitious plans come after a period of consolidation in the wireless industry, with some wireless carriers struggling to be profitable. And although few dispute the burgeoning need for wireless bandwidth, the question of how many players the market can support remains.
At the same time, however, cable companies have begun to recognize their need for a wireless offering as both voice and data services shift toward the wireless domain. Some cable companies have some spectrum holdings but those holdings are not nationwide—and LightSquared could be the perfect partner for one or more cable companies to fill in the gaps.
"We are extremely pleased that we have secured this significant amount of financing and believe it endorses our overall business model, while providing LightSquared with a solid step forward to execute our strategy and begin building out our 4G-LTE-wholesale network," LightSquared CEO Sanjiv Ahuja said in the announcement.