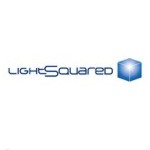 LightSquared is poised to emerge from bankruptcy with $1.25 billion in operating funds, according to news reports. And the company apparently is still hoping to pursue its plan to deploy wireless broadband service.
LightSquared's latest move is to ask the FCC to transfer its spectrum licenses to the new company that will operate when the company exits bankruptcy.
This apparently is the spectrum band in which LightSquared initially planned to offer mobile broadband service but had its plans cut short when the FCC ruled that the company's technology interfered with global positioning systems. The spectrum was originally intended for satellite use.
The company apparently still hopes to use its spectrum – or see its spectrum used – for wireless broadband. At one time the company proposed using only a portion of its spectrum for that purpose as a means of avoiding interference issues. LightSquared also has attempted to get the FCC to trade its spectrum for spectrum in other bands.
LightSquared's Spectrum
At a time when network operators are becoming increasingly concerned about whether they have sufficient spectrum, and spectrum is commanding prices that would not have been contemplated a few years ago, it would seem that LightSquared's spectrum could have significant value, even if not all of it can be used for broadband wireless service.
Network operators are beginning to deploy carrier aggregation technology that lets them combine multiple spectrum bands to boost data rates. And spectrum sharing technology also continues to advance, suggesting that it might not be out of the question for wireless service – perhaps fixed wireless service – to someday occupy LightSquared's band on a shared basis with GPS.