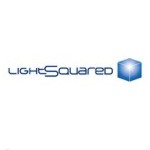 LightSquared isn't giving up on its plan to build a terrestrial wireless network using satellite spectrum without a fight. Today the company accused the Space-Based Positioning, Navigation, and Timing Executive Committee (PNT EXCOM) of "rigging" government tests of LightSquared technology.
"The testing standard does not reflect reality," said LightSquared in an announcement issued today.
LightSquared wants to build a wholesale fourth-generation terrestrial wireless network using satellite spectrum and has lined up numerous companies that have agreed to use its network.
But that network has been at risk since concerns that it would interfere with GPS systems arose in mid-2011. And LightSquared's prospects have appeared particularly bleak since Friday, when PNT EXCOM, which represents nine government agencies, said it would not be possible for Light Squared to build a network that would not interfere with GPS Systems.
That assertion appears to have been based on the same data that raised LightSquared's ire when it was leaked to the press back in December. That data purported to show that Light Squared's service caused interference to 75% of global positioning system receivers tested.
LightSquared's accusations about PNT EXCOM rigging testing came to light in a conference call with reporters this morning. On the call were LightSquared Executive Vice President of Regulatory Affairs and Public Policy Jeff Carlisle; Geoff Stearn, LightSquared's vice president for spectrum development; and  Edmond Thomas, a former chief engineer at the FCC who reportedly is now a LightSquared consultant.
According to today's announcement, the LightSquared executives questioned the test results on three fronts:
The testing deliberately focused on obsolete and niche products that were least able to withstand potential interference and which represent less than 1% of the current universe of GPS devices.
Testing was "shrouded in secrecy" which "made it impossible for independent experts to properly oversee or challenge the process and results."
The testing used an extremely conservative definition of failure—one dB of interference—which according to LightSquared "has no impact on GPS positional accuracy or user experience."
The company said it is asking the National Telecommunications and Information Administration to "objectively re-evaluate this initial round of testing and also to evaluate mitigation proposals the company has proposed" by conducting a second round of tests "on high-precision devices at an independent laboratory."
The Coalition to Save Our GPS, an organization created specifically to fight LightSquared, promptly issued a statement countering LightSquared's charges. "Test after test has shown that Light Squared's ill-conceived plans do in fact cause widespread interference with GPS," said Jim Kirkland, vice president and general counsel of GPS manufacturer Trimble, which is a founding member of the coalition and reportedly is a participant in the PNT EXCOM testing.